Data Services are included in every Service Package and can be added to any Feathr account to enhance the data capture capabilities of the Super Pixel, enabling you to track specific behaviors beyond the page view and even de-anonymize some of your audience. This service helps you to do more targeted marketing and produces more accurate reporting without needing any internal coding resources or charging development hours.
How does it work?
Our Implementation Engineers write custom code, then place it on your site wherever relevant activities take place. Using a Google Tag Manager (GTM) container, we can place additional Feathr code without more requests to your organization's web team. GTM does not give us access to your site settings or underlying code. Reference our help desk articles linked in the steps outlined below:
Best Practices
Our engineers can help your organization collect information about your audience ranging from purchase activity to personal identifiers, but we have a few recommendations to get the most out of the service. First, focus on the Groups you plan to create with each new custom data field. While you could collect information about what your event attendees select as their evening meal, (if that is a field on your registration form) ask yourself if you would market to omnivores differently than vegetarians.
Many Feathr customers are excited about the ability to reveal personal identifiers like name and email to replace our colorful bird placeholders. These data can be useful to group by organizational email or verify specific activities, but remember that we can only collect information that is entered on our site after the implementation request process is complete, and this is not a replacement for your registration roster or CRM.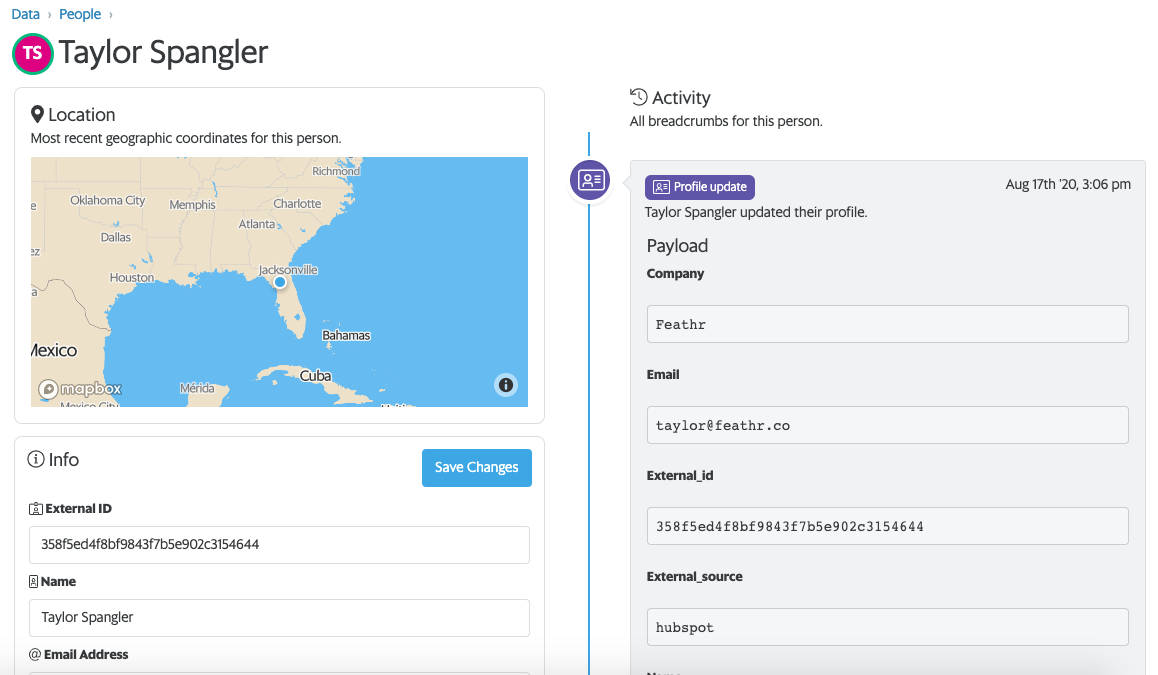 The most common requests are:
Tracking conversions when there is not a unique confirmation page

Grouping by attributes like Membership Status, Employer, or Industry
Grouping by activities like ticket type purchased

Tracking individual items from an online shopping cart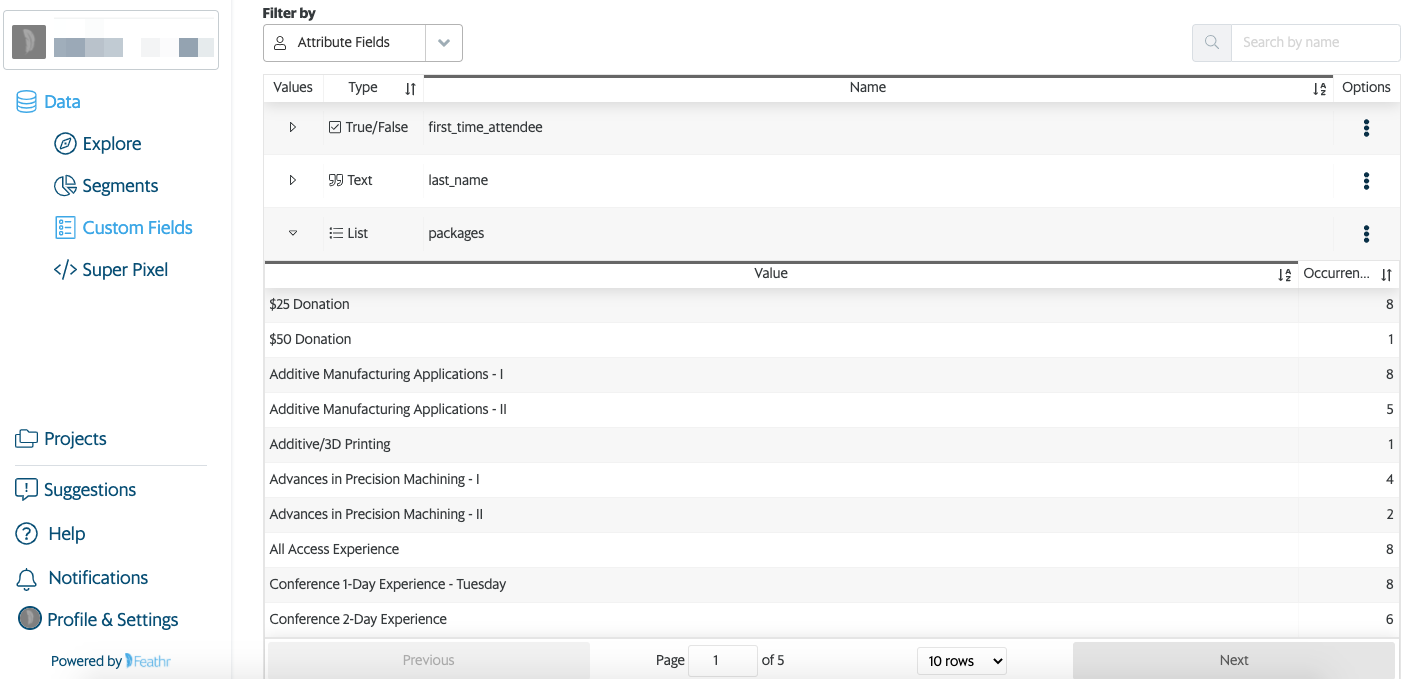 The Feathr Implementation Engineers will do their best to capture the data as requested. Where this is not possible, they will reach out through Zendesk to clarify what can or should be captured.
Note that Data Services are included in every service package, but Custom Data fields are only available in certain Product tiers, so reach out to your Customer Success Manager with any questions.