Where can I find my GTM Account ID?
You may notice that when submitting a data request, you are asked to provide your GTM Account ID.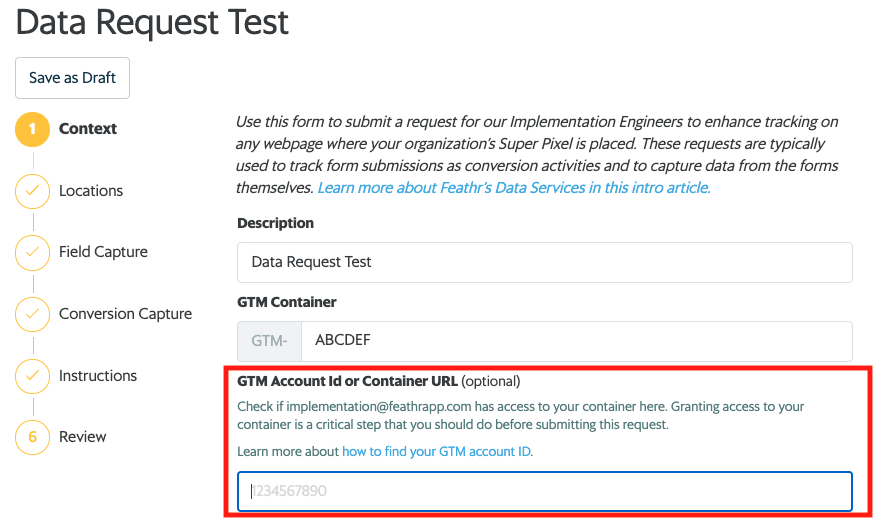 You can find this information when you visit the GTM Website.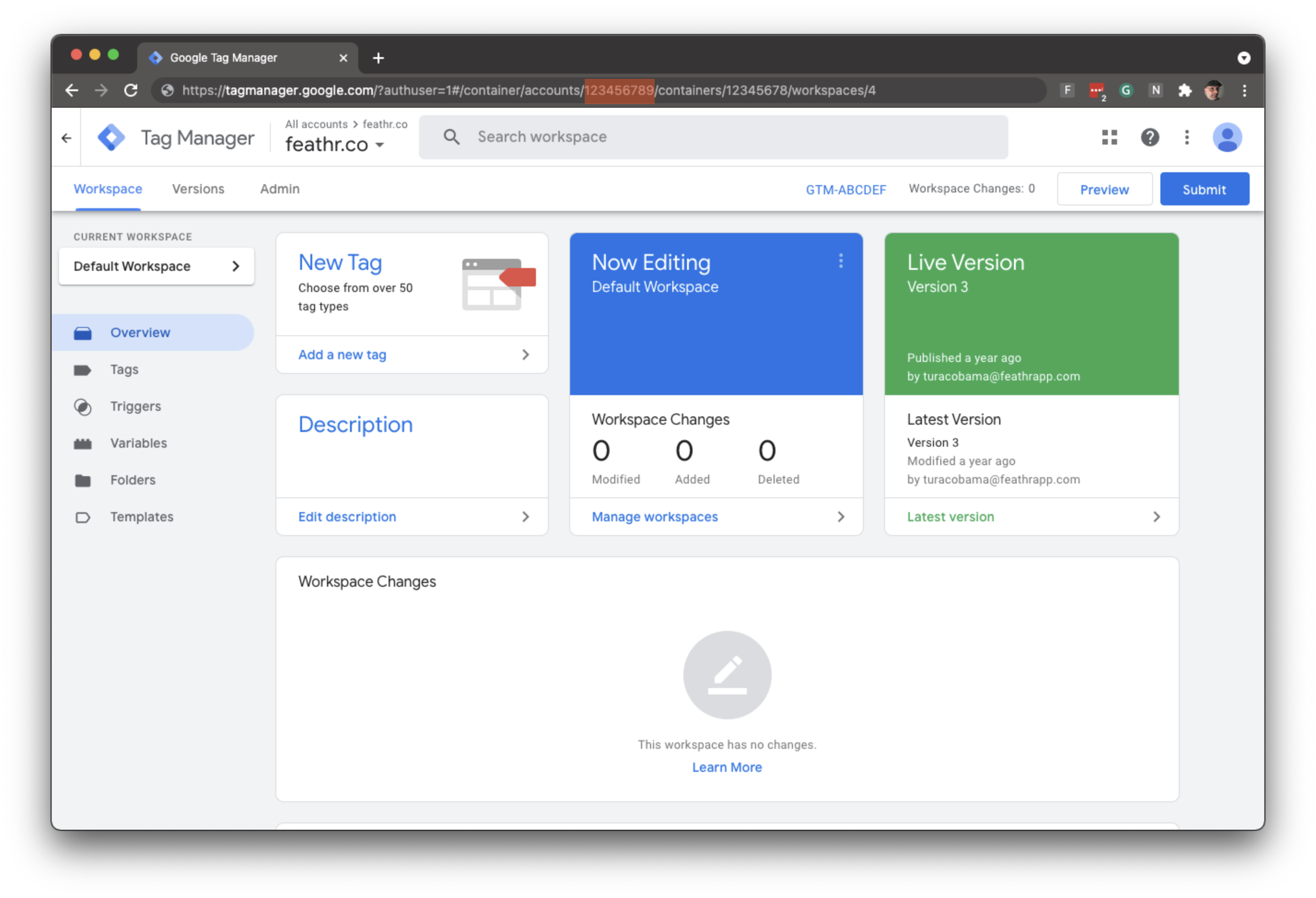 Specifically, inside the URL, we are looking for the numbers that appear after the word "accounts".

Input this into the GTM Account ID field.

If you are feeling lazy, you can even input the whole URL!

Why do I need to provide my GTM Account ID?
You don't have to; it is completely optional! We can implement your request manually.
In order for Feathr's computers to be able to talk to GTM's computers, however, we need BOTH your GTM container ID (e.g., GTM-ABCDEF) and your GTM account ID (discussed above). Providing your GTM ID allows us to automatically check to see if we have permissions to edit your container. Further, in the future, we also hope to be able to implement parts of your data requests automatically, when possible.
Ultimately, providing the GTM Account ID allows us to speed up the process of implementing your data request, allowing you to act on your campaign goals more quickly! We hope you would consider it.