Advanced Conversions enable you to capture accurate ROI for those complicated campaign goals like specific purchases from a shopping cart or tickets for events with numerous attendance options. Instead of creating multiple Groups for each ticket confirmation URL or guessing what someone purchased from your online store, use Conversion Pixels to get precise goal values and reports you can share with confidence.
If your license includes any Service packages, our implementation engineers will create Conversion Pixels for you and place them on the relevant pages.
If you do not have Custom Data, follow the instructions below to get started:
How to create a Conversion Pixel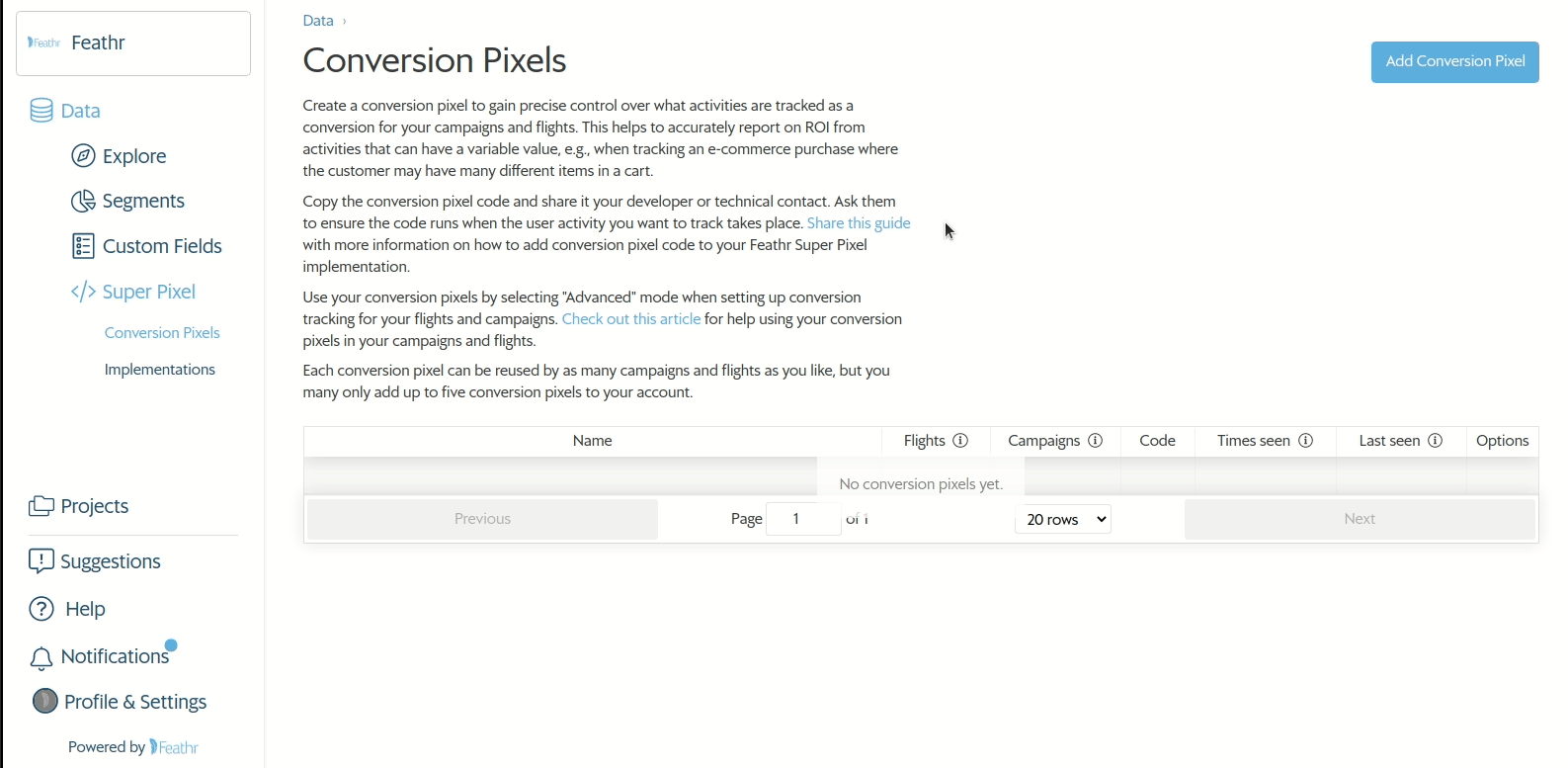 From the Community section of your Feathr account, click Super Pixel, then Conversion Pixels
Click Add Conversion Pixel
Give the pixel a descriptive name, then click OK
Click Show to reveal the pixel code, then Copy to Clipboard
Using a basic editor like Notepad or TextEdit, save the pixel as a plain text (.txt) file
Send file to your web developer or technical contact with details about what you want to track and this guide on how to implement.

The pixel table displays the number of flights and campaigns using the pixel as a conversion goal. Click the blue numbers to see the list of flights and campaigns, and click their name to go directly to the flight or campaign editor. The Times seen count indicates how many activities the pixel has tracked.
Once the sprinkle starts tracking data, you can use the Advanced Conversion as a Goal in the Conversion Tracking step of campaigns.
How to use Advanced Conversions as Goals
Campaigns
From the campaign wizard, navigate to the Conversion Tracking step
Select Advanced from the Conversion Tracking Mode options
Select the pixel from the dropdown list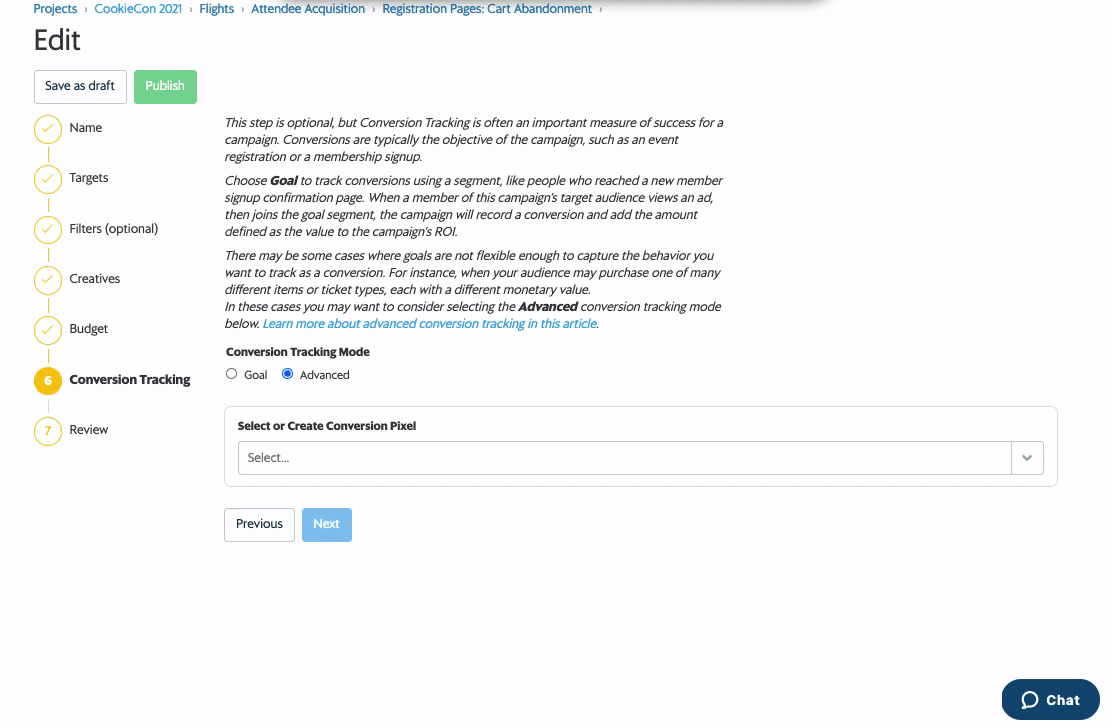 That's it! No need to assign a Goal value, since the conversion pixel is pulling the value in directly!
Flights
Click the Edit button from the flight overview page
Select Advanced from the Conversion Tracking Mode dropdown
Select the pixel from the list