I'm a brand new Feathr customer. Where do I begin?
First, we'd like to say welcome to Feathr. You've chosen the best tool to promote and grow your membership, event attendance, and far beyond.
The above is one of the most common questions we get from new customers. In this article, you'll learn the first steps you'll need to take in order to ensure Feathr is correctly implemented and your team has the training, information, and resources it needs to be successful.
1. Add a Google Tag Manager containers to your website(s)
As our team is creating your Feathr account and preparing to send your login credentials, your first step should be to create a Google Tag Manager container and add it to any website you own or administrate.
Google Tag Manager (GTM) is a javascript container within which you will place the Feathr Super Pixel. This step connects your website data to your Feathr platform, enabling Feathr's powerful analytics and audience-building tools. Using GTM offers the most flexible set of options to make changes or add custom code, if needed, because editing a single GTM container pushes your edits live to any location where the container has been placed.
Follow the instructions in this article to create and place Google Tag Manager container.
If you have purchased Feathr ID, follow these instructions instead.
 Once your Feathr account is created, you will receive login credentials via email. Once you've logged in to Feathr, you can collect your Super Pixel and place it within your GTM container. Then sit back and watch the data roll in.
2. Enroll in Feathr's On-Demand Training Courses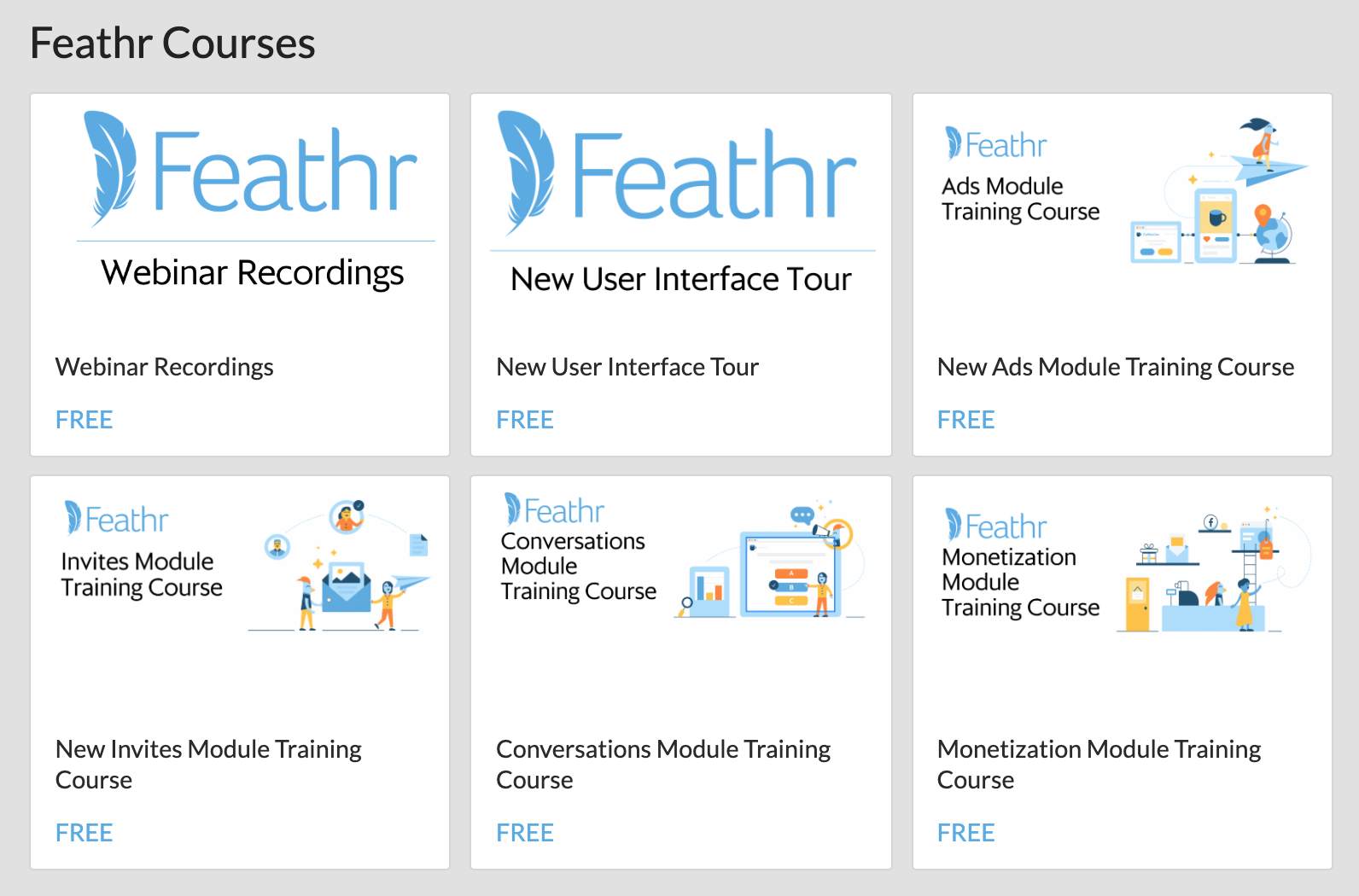 Everything you need to know about getting started with reading your website data, creating audience segments, and launching Feathr campaigns can be found online in our On-Demand Training Courses.
Our online training courses allow you to work at your own pace and on your own schedule. 
3. Book your training kickoff call
Every new Feathr customer can schedule live training sessions with a Feathr Customer Training & Enablement Specialist. Your Training & Enablement Specialist will talk to you about your marketing goals, priorities, and timeline, and cater your training to your needs. Once you're through training, you will be assigned a dedicated Feathr Customer Success Manager (CSM) who will be your strategic adviser.
If you haven't scheduled your training kickoff yet, check your email for communications from the Feathr team and follow the link inside. We'll take care of the rest.