As a Feathr customer, you are entitled to as many users from your organization as you'd like. When you're ready to invite users, follow these simple instructions.
1. Log in to Feathr and navigate to 'Profile & Settings'
Access your Feathr account directly at app.feathr.co or by clicking the Log In button in the top right corner of feathr.co. Once you're logged in, click 'Profile & Settings,' located in the bottom left of the Feathr menu. Then select 'Account Settings.'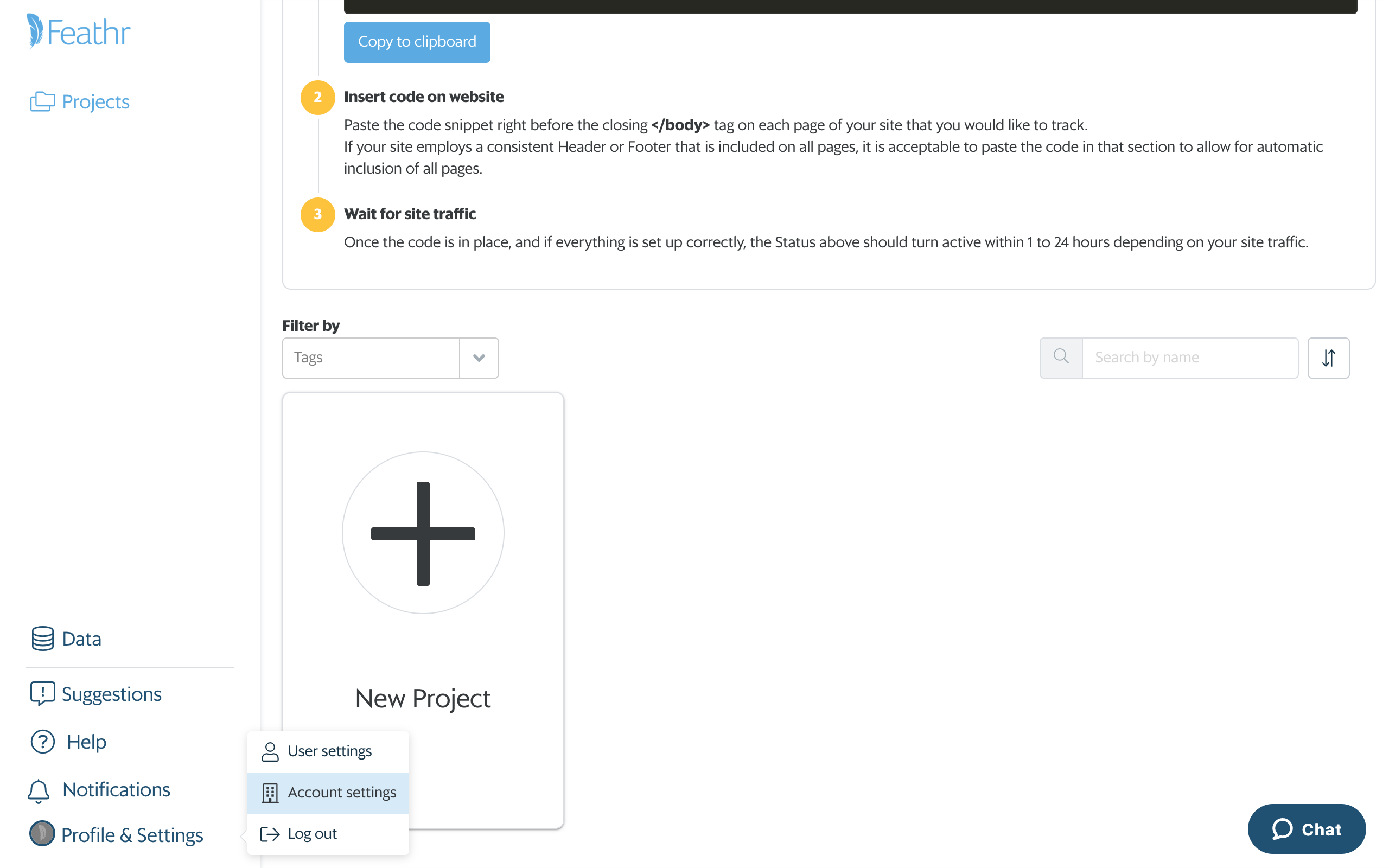 This will take you directly to your user settings. Click the button in the top right labeled 'Invite users.'
2. Add email addresses for anyone you'd like to invite as a user
Type or paste the email addresses of your team. Be sure to press enter or return after each email address.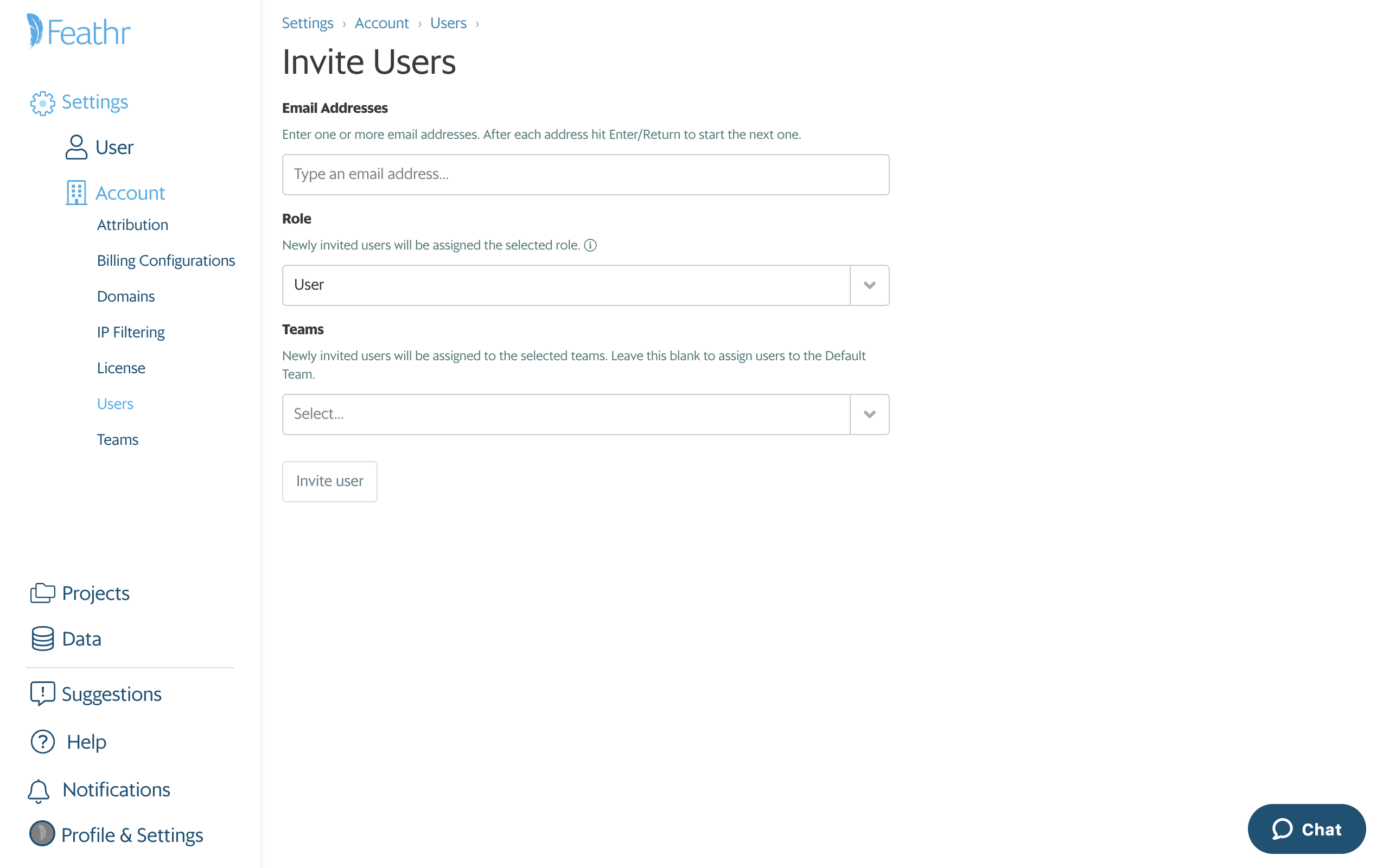 3. Choose Roles
If you want your newly-added users to be able to make account-wide changes, mark them as an Admin. If you only want them to be able to use Feathr tools and launch campaigns, mark them as a User. This can always be changed later.
4. Set up 'Teams' (optional)
Feathr allows you to assign different users to different Teams within the app. Any user assigned to a Team can only see and work on the Projects and Campaigns associated with that Team. This feature is mostly for customers running multiple events with a dedicated team of employees for each. If this does not apply to you, it's best to leave the Teams section blank.
5. Click 'Invite user'
Once you've clicked 'Invite user,' your user(s) will receive an automated invitation email allowing them to choose a password for their Feathr account. Be sure they check their spam filter if they do not receive it within a few minutes.