Share your campaign success easily with Feathr's robust Reports. There are several places to find Reports in Feathr, and this article summarizes where to find performance metrics and how to share custom reports with stakeholders.
Note: Conversions are calculated based on the the Attribution Model selected. Feathr campaigns default to a linear attribution model unless you change it. Your attribution model will be displayed on your report in the conversions table. Learn more about Attribution Models in this article.
Campaign Reports
Campaign reports have the most granular detail about campaign performance. Access Campaign reports by clicking on the name of the published Campaign from the campaign table or from a flight. Click Configure Report to customize the data in the Report, then Copy Shareable Link to share the Report with only those data. This link is accessible to anyone, and they do not need a Feathr login to view. Use Get Short Link to create custom Reports for different audiences with short descriptive links.
Learn more about Campaign Reports here.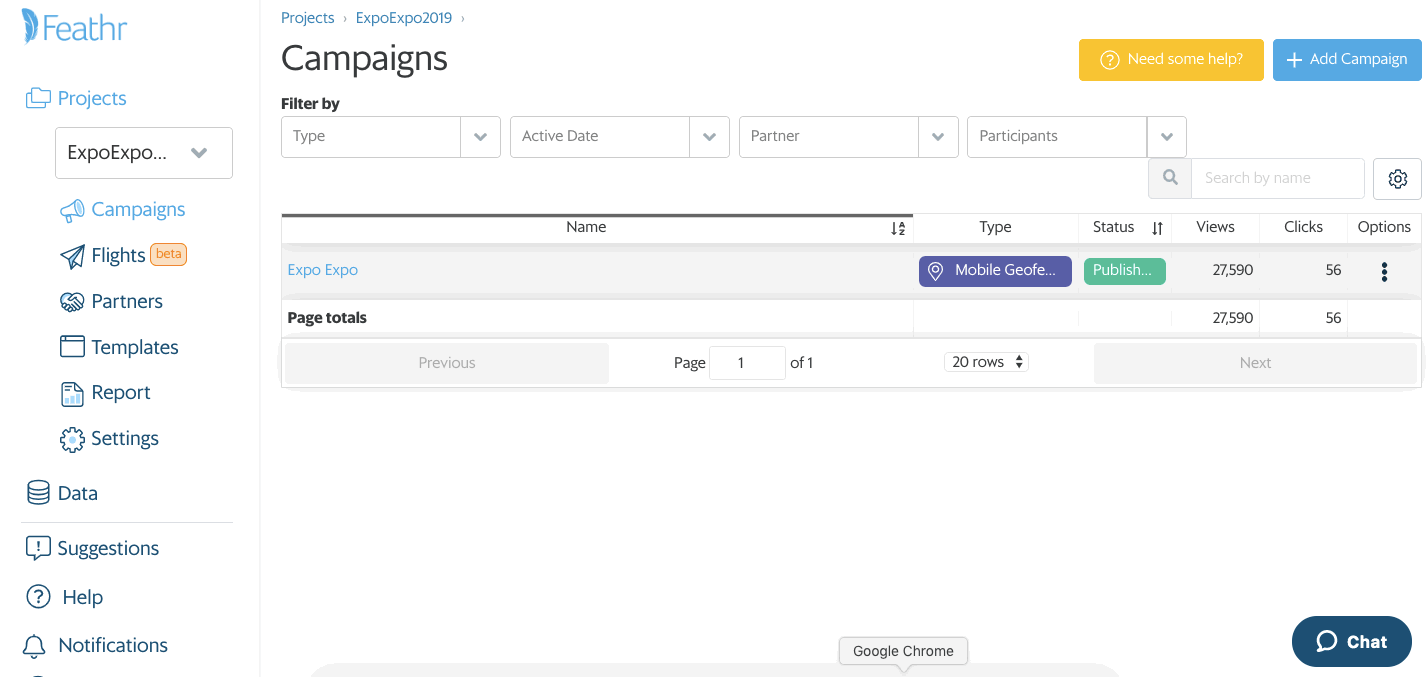 Project Reports
Project reports display a summary of all of the activities across all of the campaigns in the Project. Click Report from the Project's left menu to access. Project Reports can also be configured to include only the data you want to share, and short links allow you to create unique Report configurations for different audiences. Project reports will also display an email performance block if you have used any email marketing campaigns in your Project.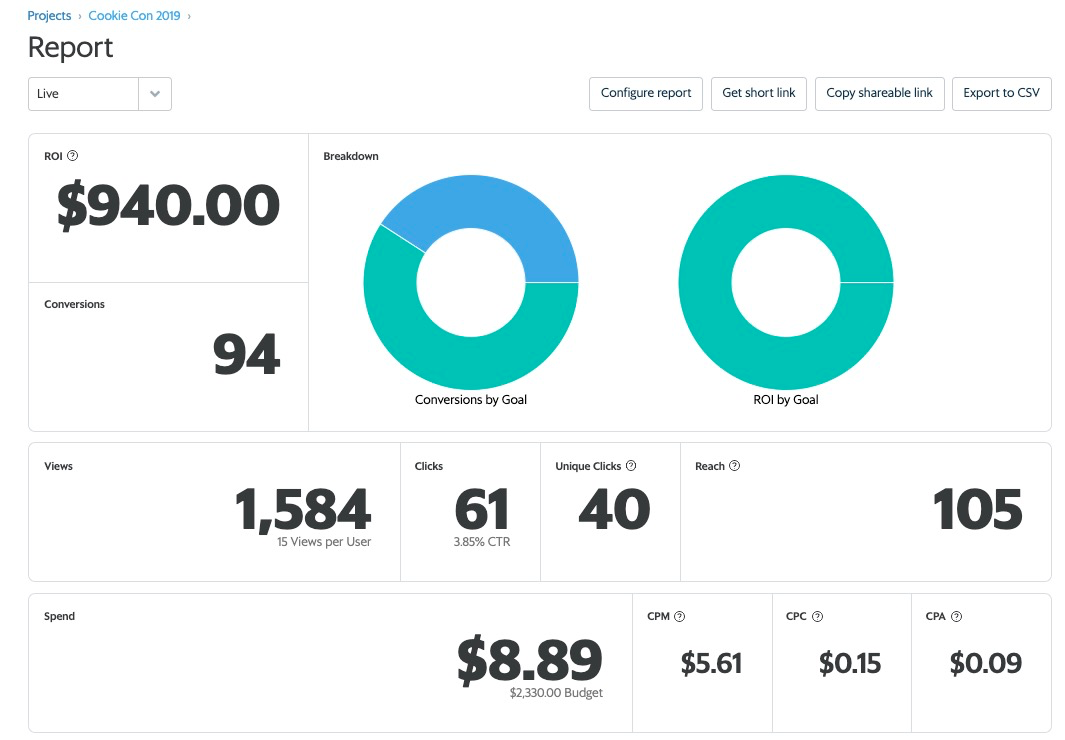 Flight Reports
Flights display a summery overview report at a glance. This report features the total Budget across published campaigns in the Flight, current spend, conversions, email performance, and conversion value.