Feathr's Tracked Link campaigns measure the performance of your marketing initiatives outside of Feathr, like email, paid search, and social media posts. Your campaign report features metrics on activities once someone has reached the destination URL, including views and clicks on that page and conversions attributed to that link. Learn more about these reports below!
Access your Tracked Link campaign reports by clicking on the name of your published campaign. In the first section, you can view each link, review the UTM parameters, and copy the short link.

The next section features engagement metrics related to link clicks. Note, these do not measure views or clicks of the link source (e.g., social media post views or clicks).
Page Views: Total visits to a page reached through a tracked link
Page Clicks: Total clicks on a page reached through a tracked link
Unique Page Clicks: Number of people who clicked a link at the URL reached through a tracked link
Reach: Number of people who arrived at the URL though a tracked link

Next, the Report displays the Page traffic, Page activity over time, and Activity breakdown.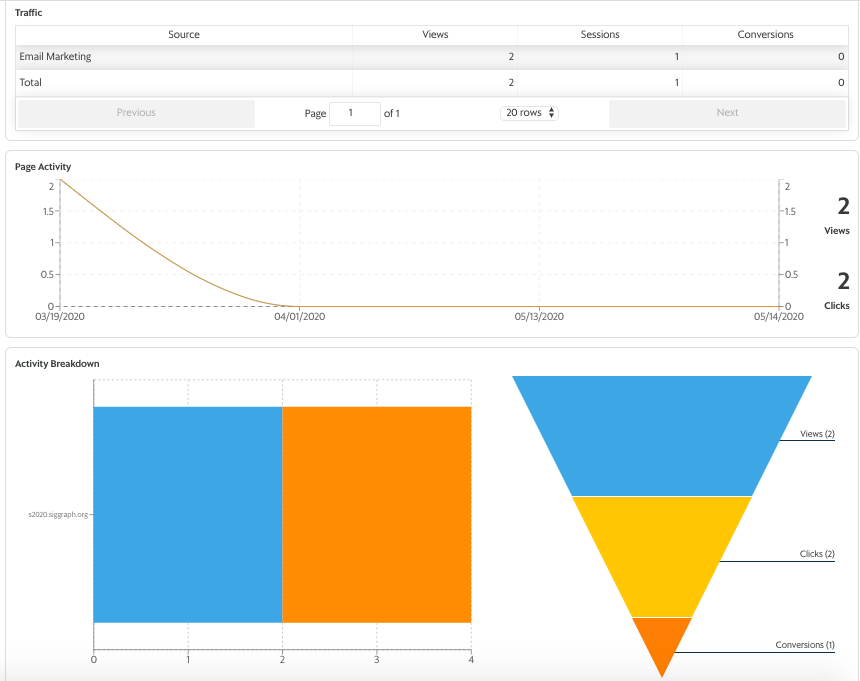 If the campaign has driven Conversions (based on the campaign's Goal), the Conversion sections will display the ROI and Conversion count based on your chosen Attribution Model. the Conversions Table contains more detailed information on each person who reached the Goal.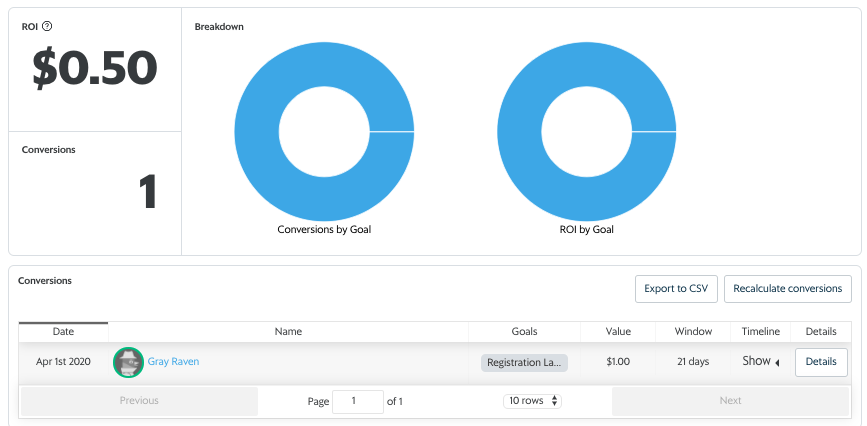 Finally, the Daily Stats table displays the engagement metrics by day. Since these marketing materials are distributed outside of Feathr, there are no Spend data for Tracked Link campaigns, and the cost metrics will not populate.