When Ad Campaigns run, they incur media costs additional to the Feathr platform fee. To pay for media, Feathr Ad Campaigns use the Billing Configuration associated with their Project. This can happen in one of two ways, depending on how your chosen Billing Configuration is set up.
To get to the Billing Settings for a Project:
Click the Settings option in the navigation menu
Click the Billing option in the navigation submenu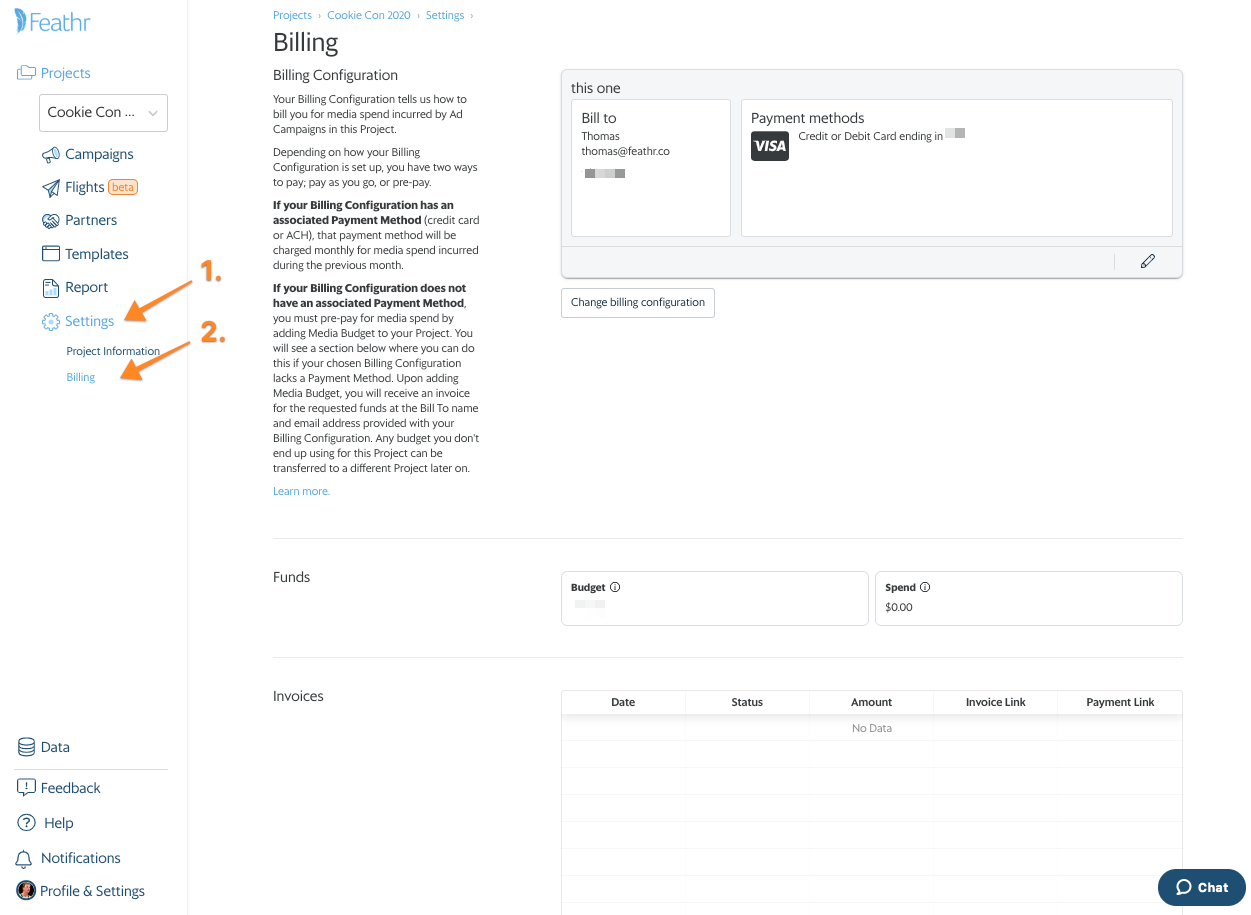 How to Pay for Ad Campaign media spend as you go
To pay for Ad Campaign media spend as you go, choose a Billing Configuration with a Payment Method. Your Payment Method can be a credit card or a bank account (ACH). Your configured Payment Method will be charged at the beginning of the month for spend incurred during the previous month.
How to pre-pay for Ad Campaign media spend
To pre-pay for your Ad Campaign media spend, choose a Billing Configuration without a Payment Method. You will then be able to add funds to your Project which your Ad Campaigns can use for their Budget. You will have available Budget once your Invoice has been paid. For more detailed instructions on this topic, refer to this article.
Set a Campaign Budget
Once you choose how to pay for Project ad spend, choose how much you want to pay in the Budget step for each campaign. After setting the campaign dates, Feathr will recommend a Budget based on duration and audience size (you can edit to the exact amount you want to budget). The Project payment method or available funds will be listed.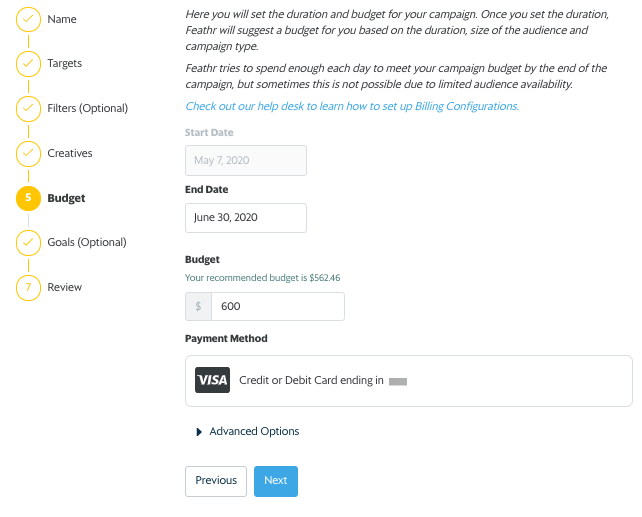 Spend
Spend is updated once per day, and daily and cumulative current spend data is available in the campaign Report. For Project-level spend data, go to the Billing section in your Project settings. Here, you can review/edit the Billing Configuration, view a Current Bill estimate for all campaigns in the current calendar month, and access Media Bills. Monthly Media Bills are finalized and sent directly to the Billing Contact on the 5th of each month. The Media Bills section shows the total amount charged, status, and a direct link to the invoice.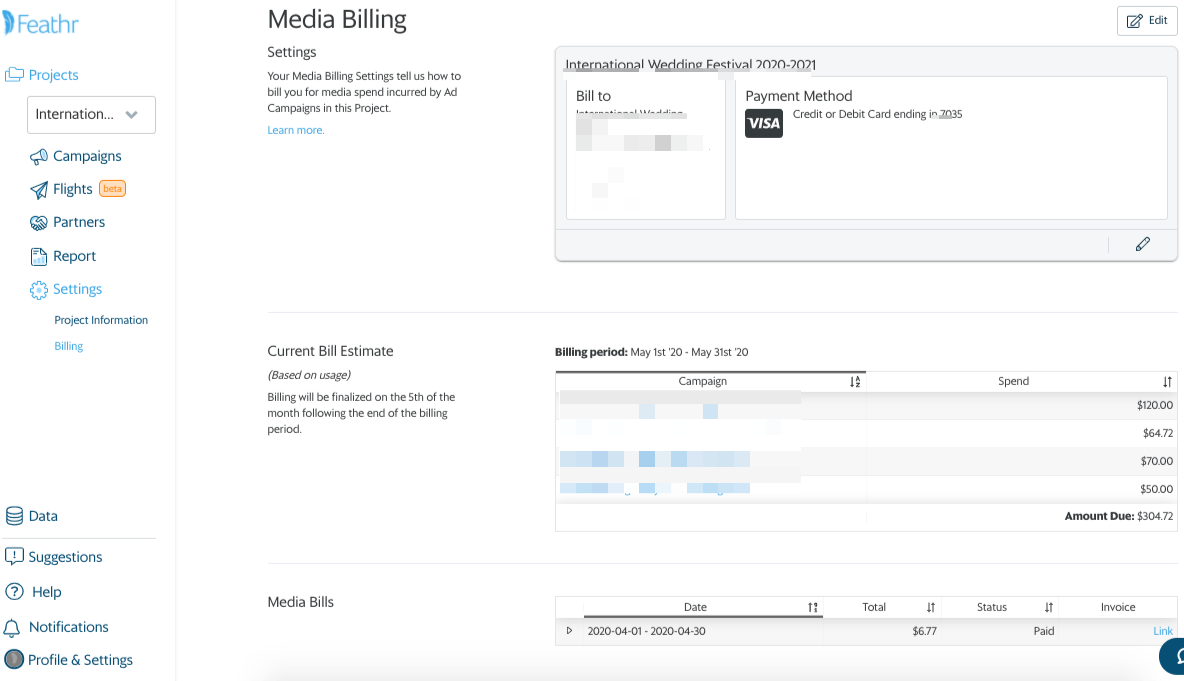 For answers to common questions about Feathr Finance information (like our W-9 or bank info), check out our Finance FAQs.