Create an Auto Send campaign
1. Click '+Add Campaign' from the Campaign table or from a Flight
2. Select Auto Send campaign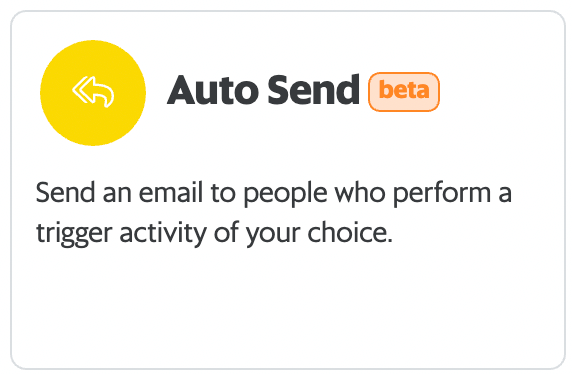 3. Give the campaign a descriptive Name and select a Send Window date and time range. Note that the maximum length is one year, but the campaign can be renewed.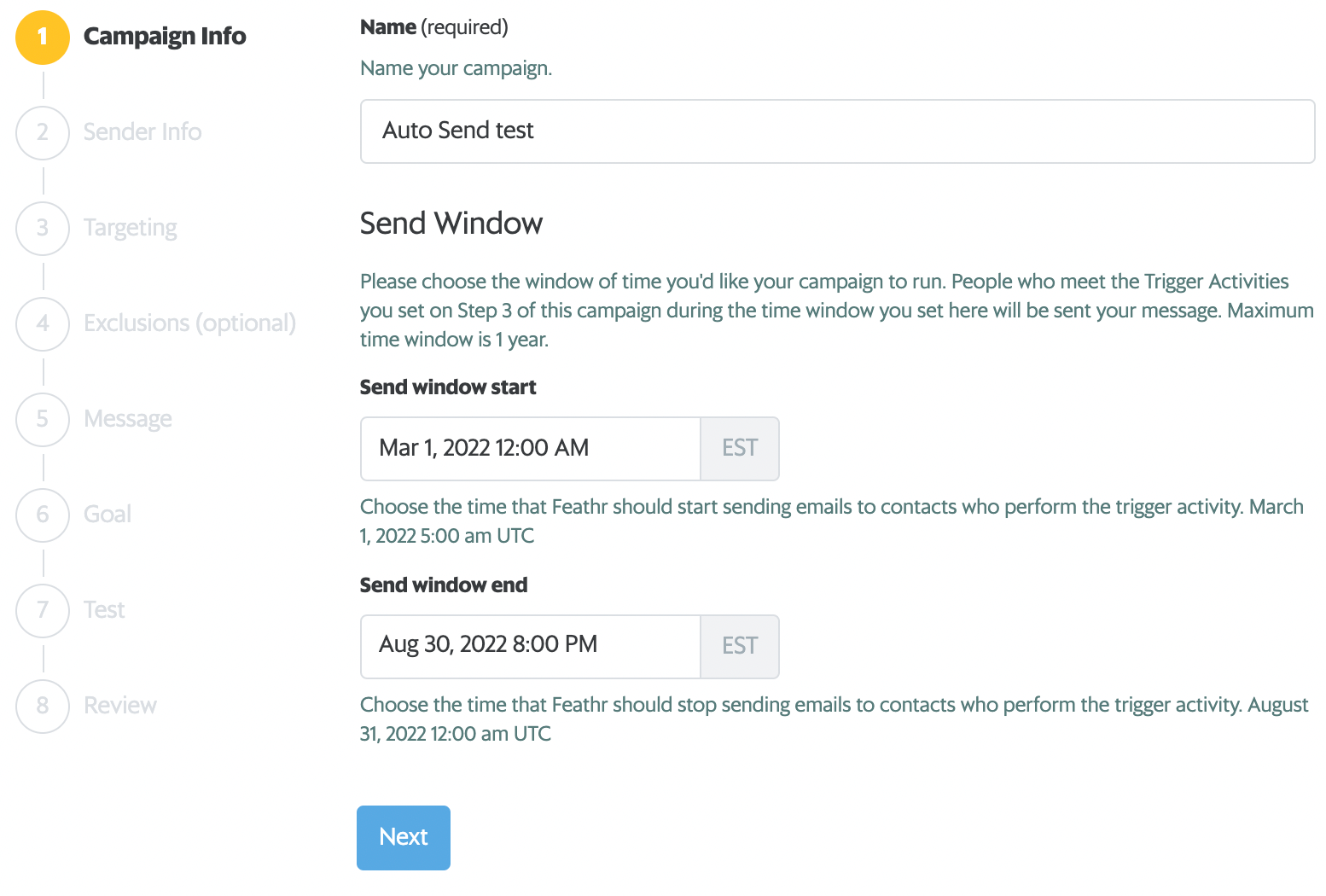 4. Add a verified Email Address to send the email message from. If your email address has not yet been verified, follow the simple prompts or refer to this article. Complete the Sender Info, which will be automatically included at the bottom of each email.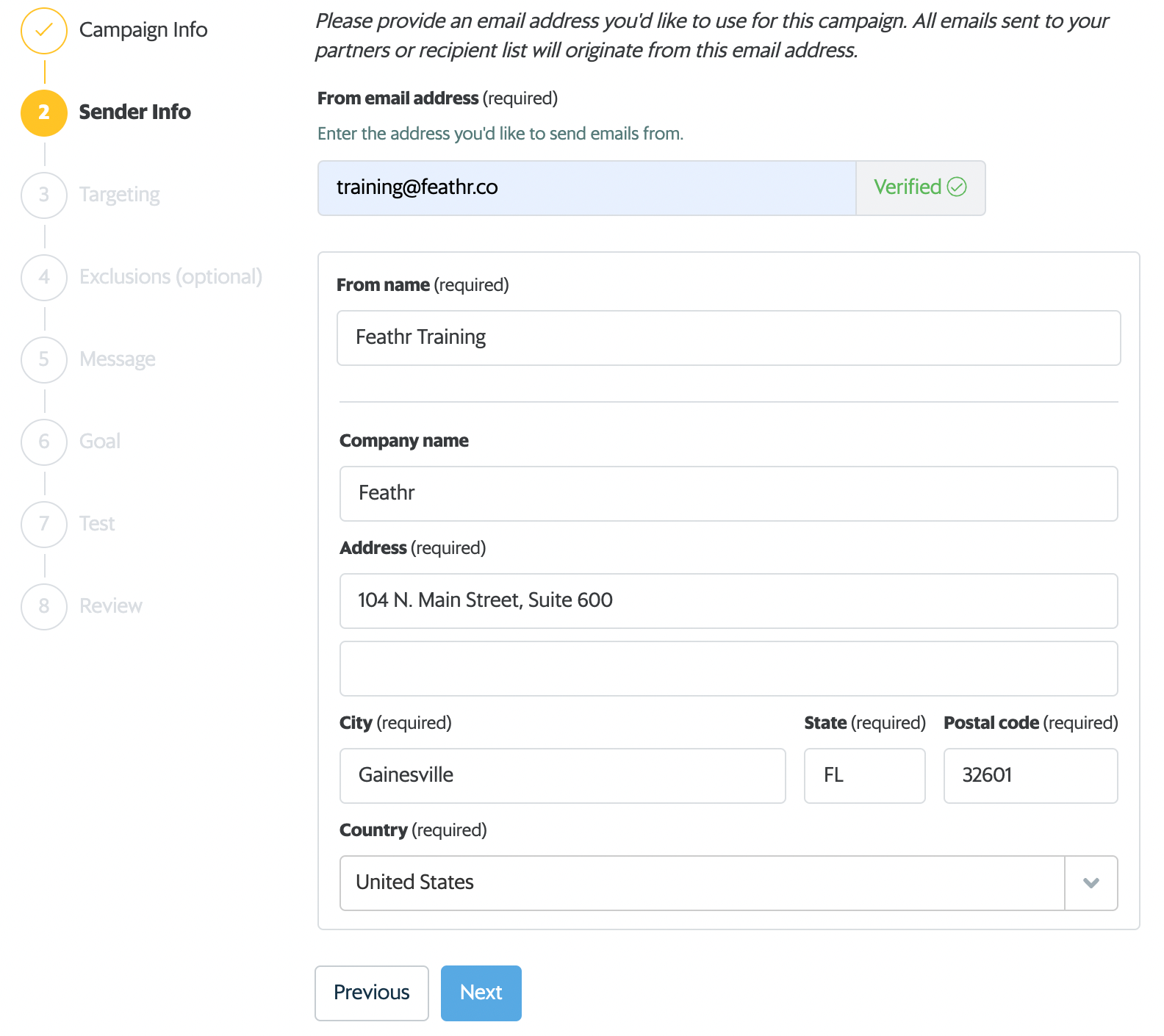 5. Select your Target audience by creating a Trigger Activity. Trigger activities include both activities (tracked online behavior) and attributes (data collected about your web audience). Activities and attributes cannot be combined in a single campaign.
Be aware that email trigger filters work differently than Group filters. When combining triggers in an email campaign, Feathr searches only within a single breadcrumb (an individual piece of data, represented in a person record as a single grey box in the Activity Feed), rather than an entire person record (all known data about a visitor). Therefore, we recommending using the "any" logic in email triggers, since it is unlikely more than one meaningful trigger will appear in the same individual breadcrumb.
Triggers based on attributes will not send email to anyone whose person record already contains the trigger data. Emails will only be sent when someone's attribute changes to the identified trigger.
Emails should only be sent to those who have consented to receive them, and you must type "AGREE" to attest to this. We recommend updating your privacy policy and confirming that Auto Send campaigns are appropriate for your audience. If the hard bounce rate for any campaign is greater than 5%, your account automatically enters a review period. Learn ways to reduce your bounce rate in this article.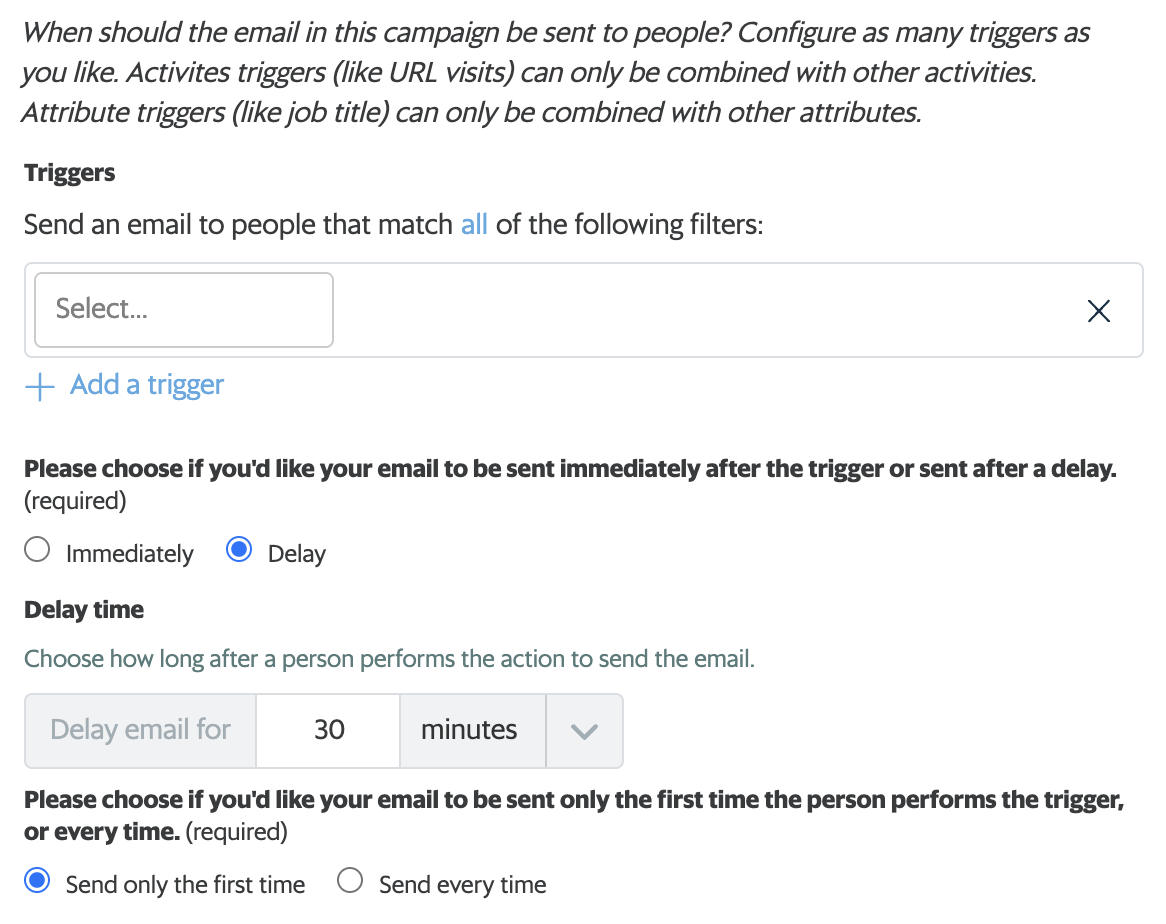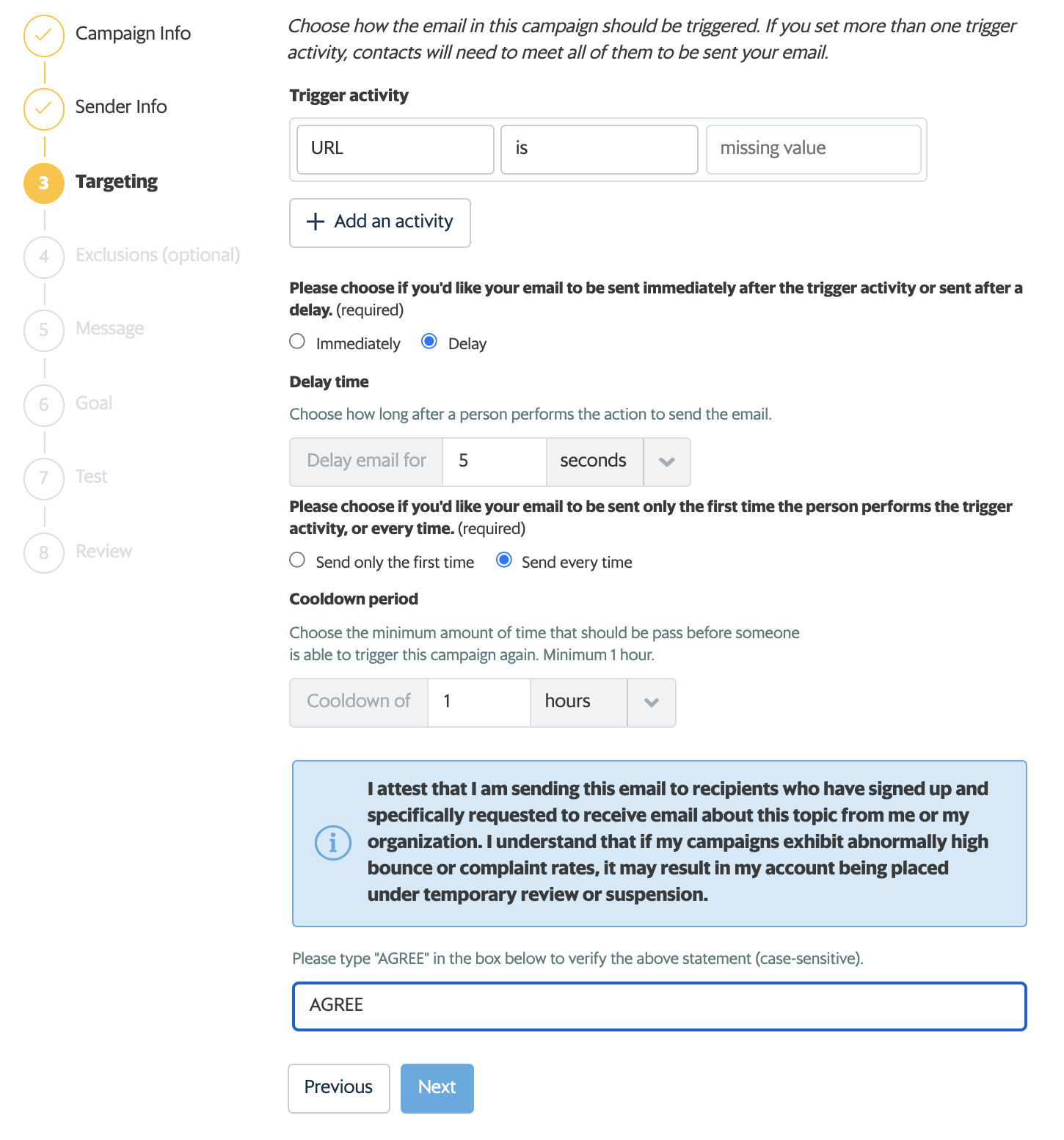 You have the additional option to send your email only the first time a prospect performs the trigger activity, or every time they perform it. If you choose Send every time, there is a required minimum "cooldown" period, or period of time where additional emails will not be sent, of one hour. This is to prevent unintentional multiple emails clogging your prospect's inbox as a result of their browsing behavior. You may set a cooldown period of more than one hour, but not less.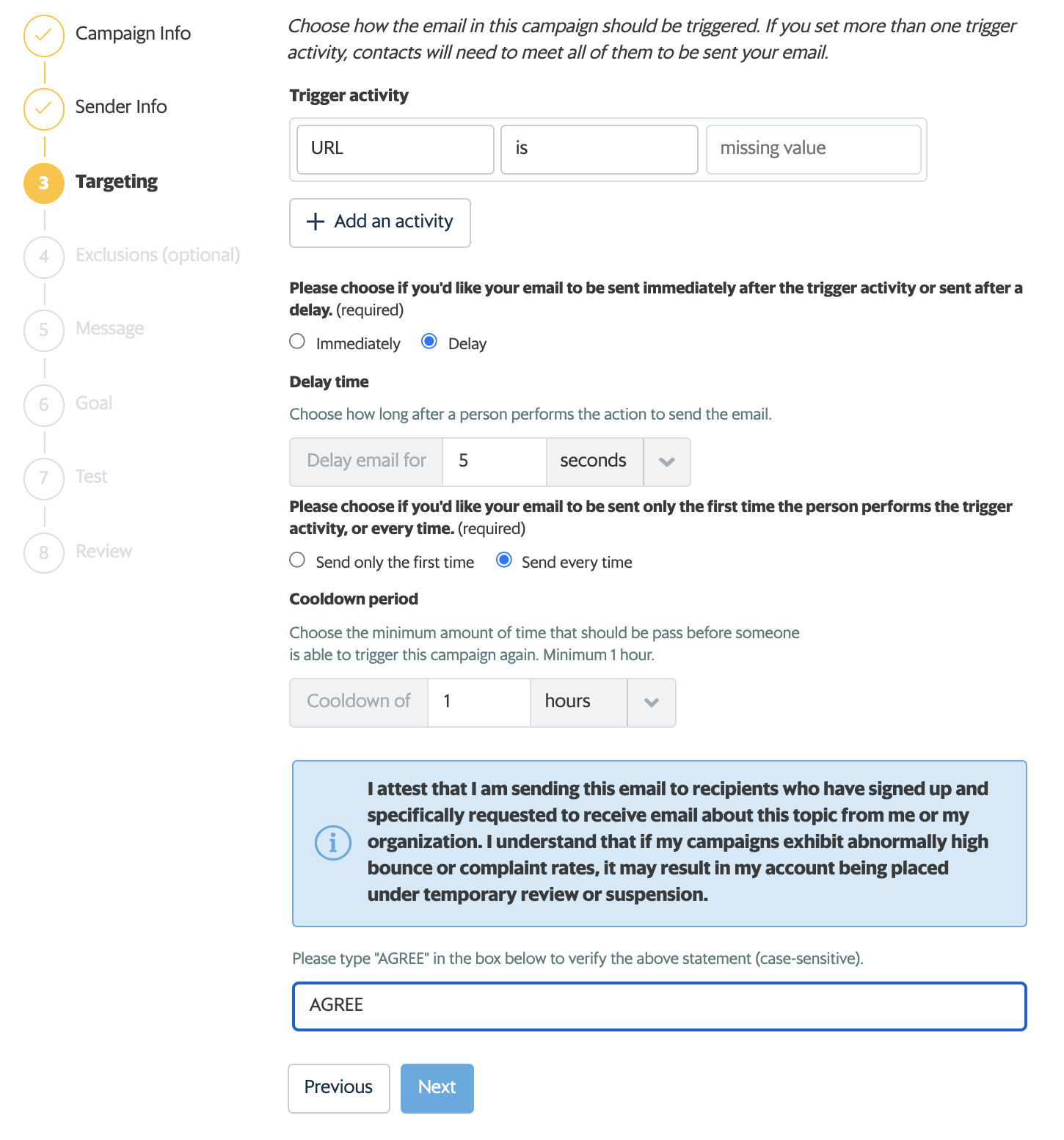 Also note that if you choose more than one trigger activity, prospects must perform every trigger activity before an email is sent.
6. Define the campaign Exclusions, or anyone who should not receive this email after performing the trigger activity. A common example is visitors located in geographic areas with explicit email opt-in policies.
Any email address that has previously bounced or unsubscribed from Feathr emails in this project or account will be automatically excluded from the campaign. Learn more about unsubscribe options in Feathr here.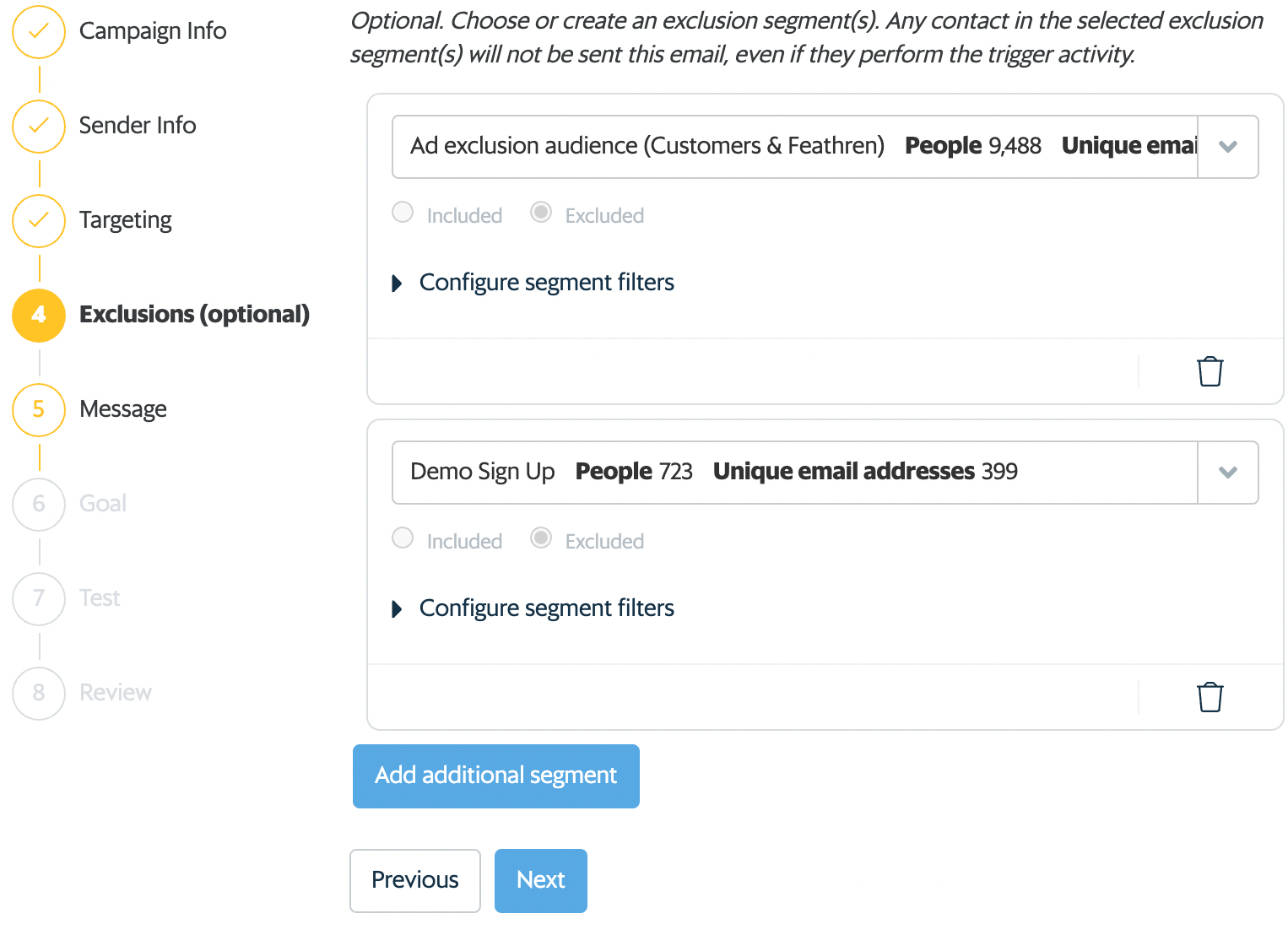 7. Add a Subject Line and Template. You may also choose preview text, which displays along with the subject line in many email clients. This will make up the content of your email. Read how to create a template here.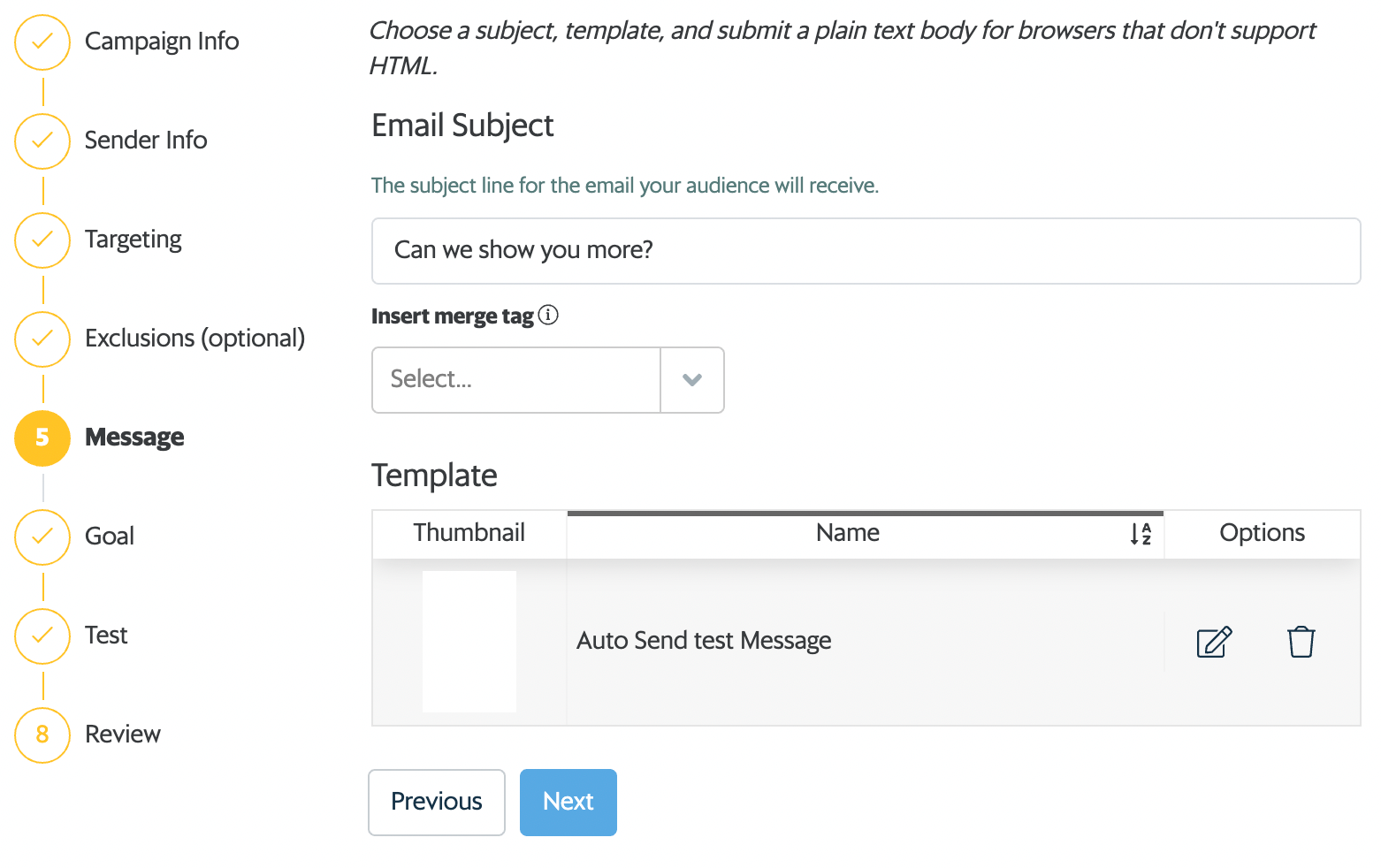 8. Chose a Goal for the campaign. Read more about goals and conversion tracking here.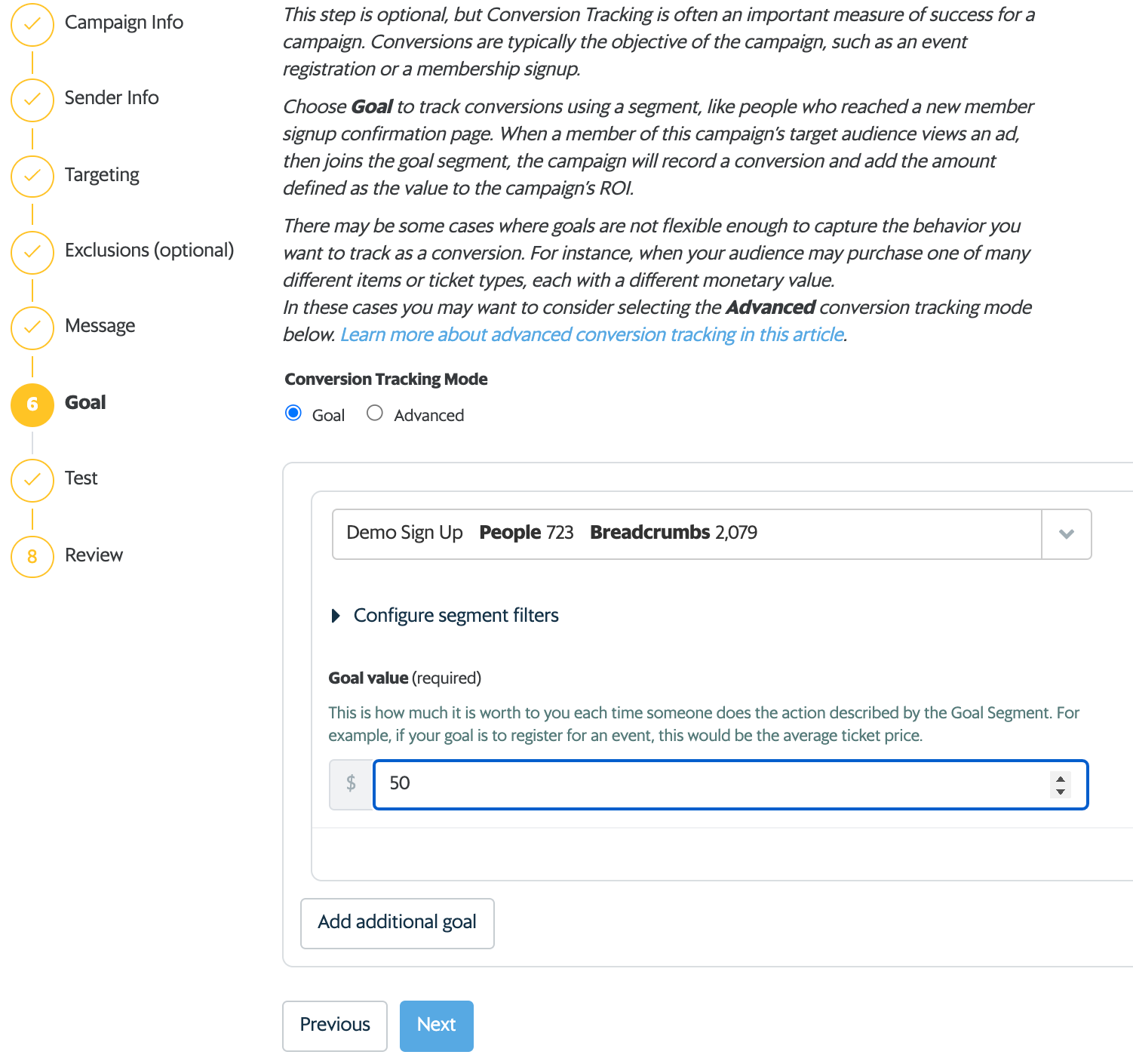 9. Test that your email campaign works and looks as expected. It will take 5-10 minutes to arrive.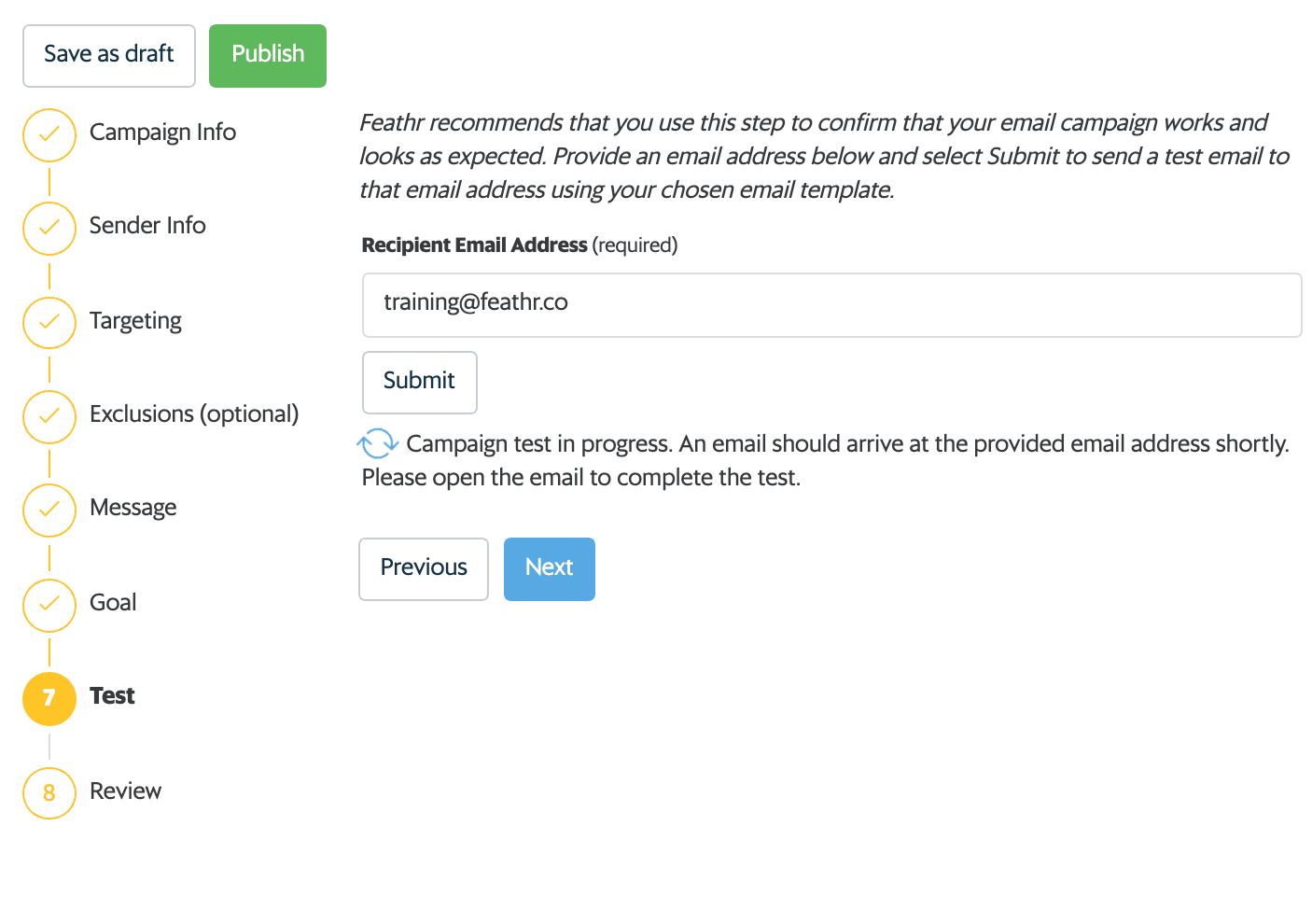 10. Review your campaign details and Publish.