This article details how to customize the subscription preference options in Feathr's Email Marketing campaigns. Keep in mind that it is your responsibility to adhere to all applicable email communication regulations. Please refer to our Privacy section for best practices, and consult your own legal counsel to ensure compliance for your organization.
Recipient Preferences
The goal of Feathr's Email Marketing tools is to help your organization send the right message to the right audience and move them to act. We all know that no matter how great your message is, sometimes a recipient would prefer less email communication, so we've made it easy to provide a way to opt-out. Every Email Marketing campaign includes your organizations' sender info and a link to update recipient preferences automatically.
It will populate at the bottom of your message, and will look something like this:

When a recipient clicks the link to update their preferences, they will land on a page with options like this: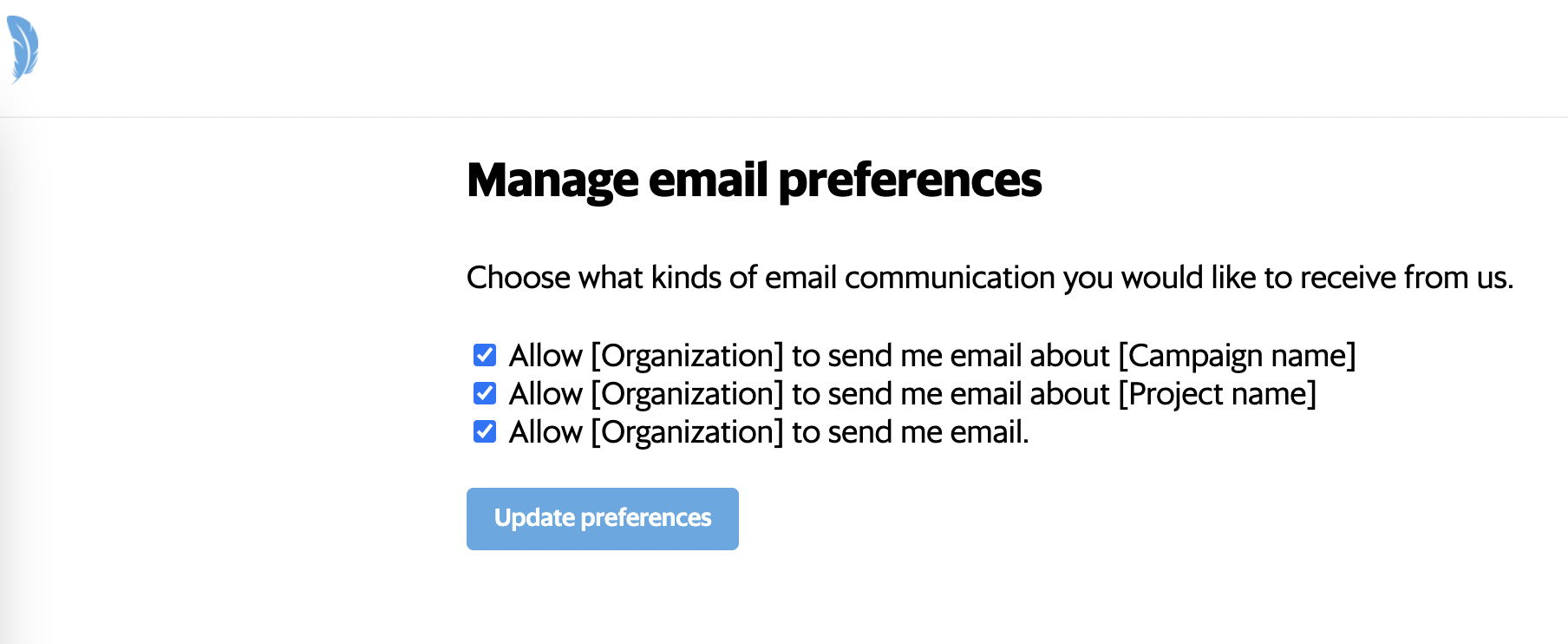 Edit the text shown for each option in the Recipient Preferences Page Settings tab on the campaign page, shown here: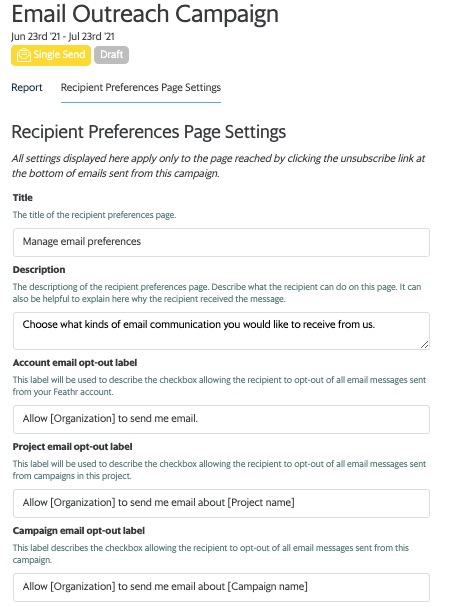 Note the three opt-out options: campaign, project, and all emails sent from your Feathr account.
Unsubscribe audience actions
Once someone selects one of these unsubscribe preferences, what happens next? Without any further action from you, Feathr will comply with the selected preferences of recipients. In addition to automatically removing those individuals from future email campaign audiences, these options are also available in the Data section of the app to explore or export.
From the Explore page, all three levels are available as these filters: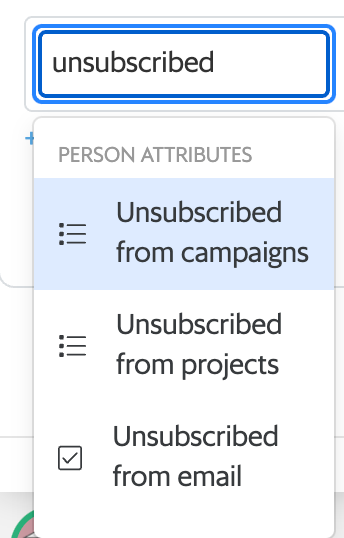 For example, you could create a list of people who have unsubscribed from all Feathr emails like this:

Once you have filtered the Unsubscribed individuals and created a segment for them, you can then export the segment in question to retrieve the list of those people in a CSV.

You may also directly import an opt-out list. Refer to this article for instructions.