Feathr's email marketing campaigns require verification of the sender's email address for each campaign. Follow the steps below to verify your address. Find our full instructions on how to send Single Send email campaigns in this article.
1. Add your email in the Sender Info step of the campaign wizard and click Verify email. You will receive an email with a verification link.

2. Click the link included in your email, and you're verified!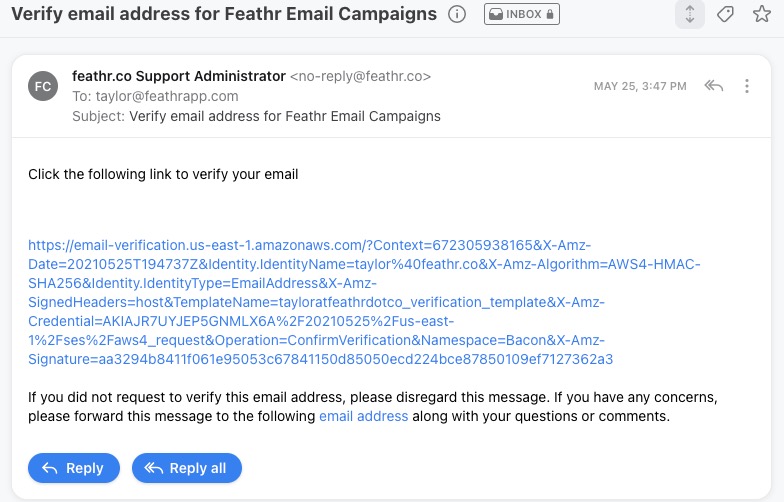 3. Click Update status.

4. You will then be prompted to compelte the Sender Info.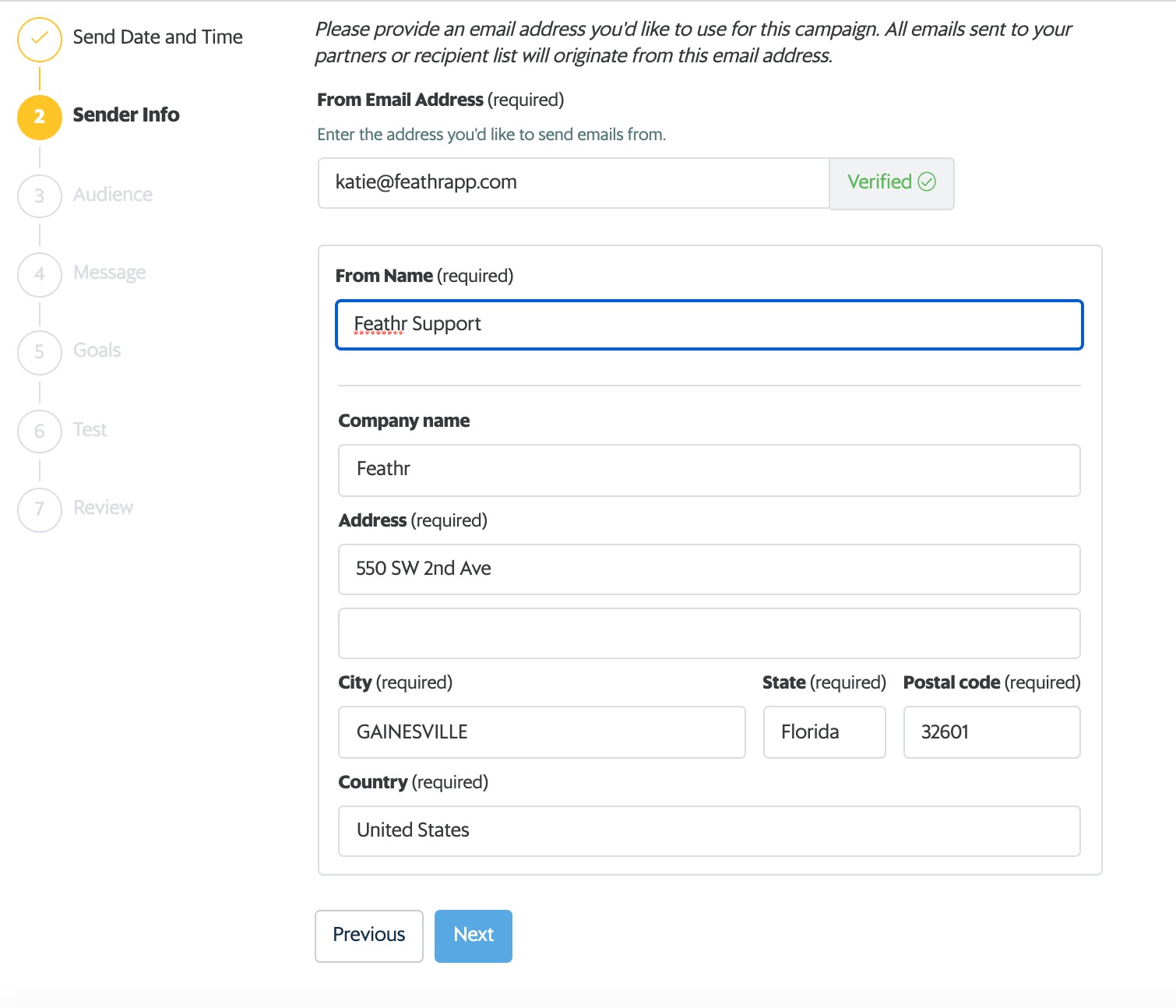 5. Click Next to continue to the next step of building your campaign!