Getting Started
First, you need to have a Partner in order to launch a Monetization Campaign. If you have previously Imported Partners, you're ready to start. Read the article How to Import Partners, and note that monetization Partners require a valid logo and website. Navigate to the Project with which your Partner is associated. There are two ways to launch a Monetization campaign:
Option A:
Click 'Partners' in the left menu
Choose the Partner who purchased a Monetization package
Click into Options (the vertical ellipsis)
Click 'Add Monetization Campaign'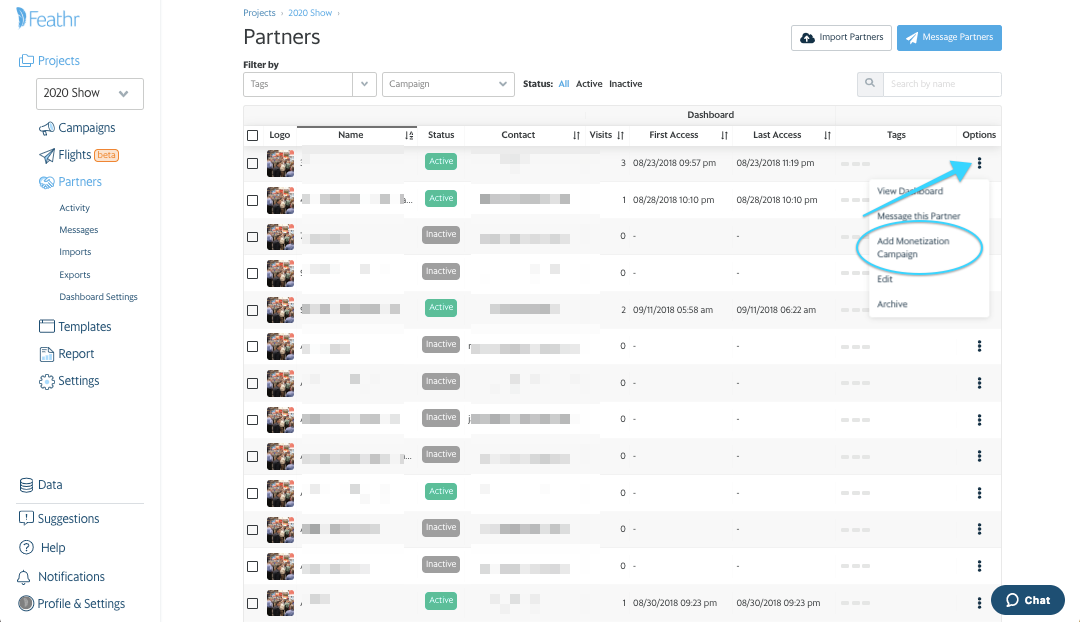 Option B:
1. Click +Add Campaign from the Campaign table or within a Flight
2. Select the Monetization Tab
3. Choose a Partner (only Partners with a valid website and logo will be listed)
4. Choose the Campaign type (usually Retargeting for Monetization Campaigns)
5. Name your Campaign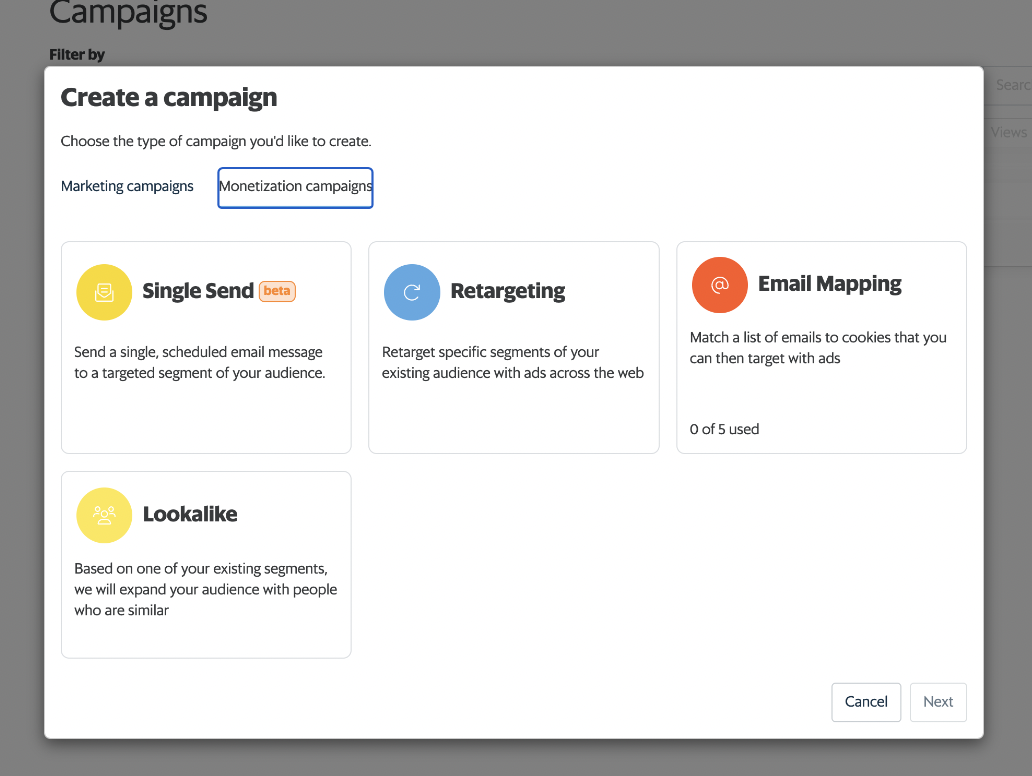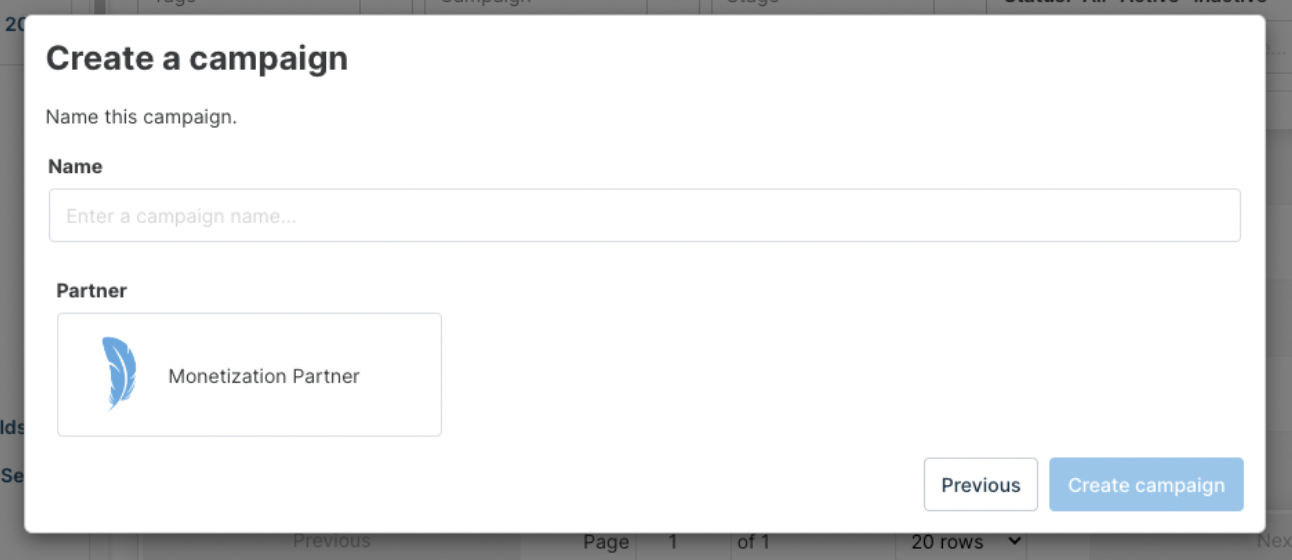 Configure the Campaign
Next, the campaign wizard will launch.
Name: Provide a descriptive name for your campaign so you can find it later. Note, this name will appear on the report shared with your Partner.
Targets: Select the audience who you would like to show your Partner's ads by choosing or creating Goals (read more about Goals here). Typically, you will choose your full site or show site Goals to target.
Filters (Optional): We do not recommend adding Geographic filters to Monetization campaigns unless this is specifically requested by Partners.
Creatives: Add creatives by uploading files or adding Adtag HTML. Set the Destination URL for all creatives or unique URLs for each creative (common if Partner has unique tracking codes for each creative).
Budget: Set the Start and End Date of the campaign and Impression Target. Toggle the Advanced Settings dropdown to adjust your bid settings. Learn more here.
Goals (Optional): Monetization campaigns typically do not have Goals because the Super Pixel probably isn't placed on the Partner's website, so there isn't a way to track conversions. They are usually impression based, so they're focused on greater exposure for the Partner, rather than conversions.
Review: Check the campaigns details, and click 'Publish'
Common Questions
Can my Partner see this information?
Your Partner does not have access to your Feathr account, so while they cannot see this exact information or screen you can send them a Live Partner Report so they can stay up-to-date on their campaign's progress. If your Monetization Partner is also an Invites campaign Partner, they can access their live Report directly from their Partner Dashboard!
Why has my Partner Campaign gone over the impression target?
We want to ensure that both you and your Partners receive the best value and sometimes that means a campaign will go over the impression target set because we're trying to make sure the campaign doesn't end under the target value.