This article walks through every step in the Single Send campaign wizard. Before you can launch a campaign, you'll need to create a segmented audience based on email address. Learn how to import email data in this article.
Create a Single Send campaign
1. Click '+Add Campaign' from the Campaign table or from a Flight
2. Select Single Send Campaign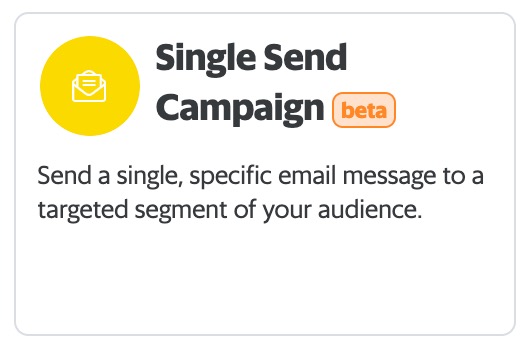 3. Give the campaign a descriptive Name and select your Send Date and Time.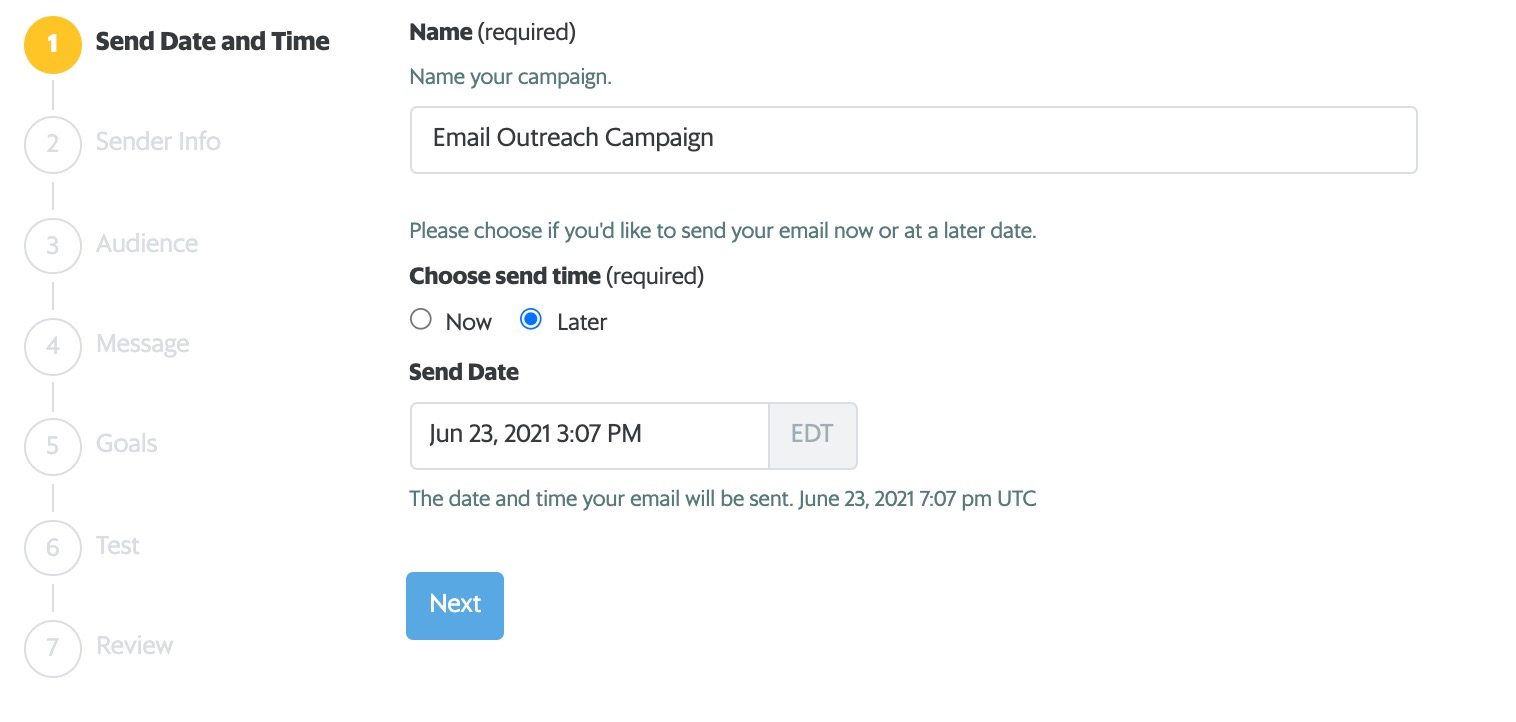 4. Add a verified Email Address to send the email message from. If your email address has not yet been verified, follow the simple prompts or refer to this article. Complete the Sender Info, which will be automatically included at the bottom of each email.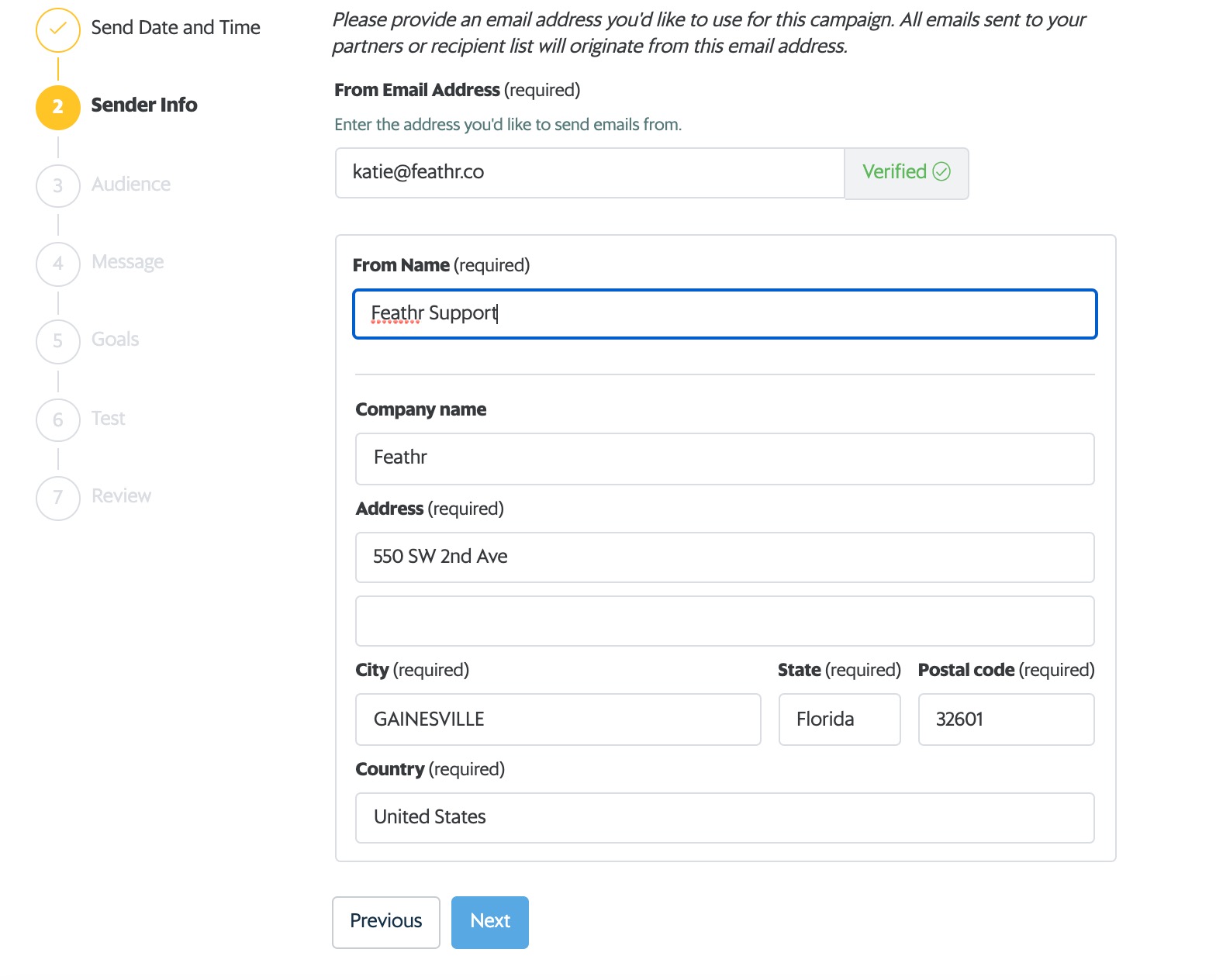 5. Select your Audience by choosing or creating Segments (read more about Segments here). Your message will be sent to all unique email addresses in Included Segments unless they are in an Excluded Segment. Learn how to import email data in this article. Emails should only be sent to those who have consented to receive them, and you must type "AGREE" to attest to this. If the hard bounce rate for any campaign is greater than 5%, your account automatically enters a review period.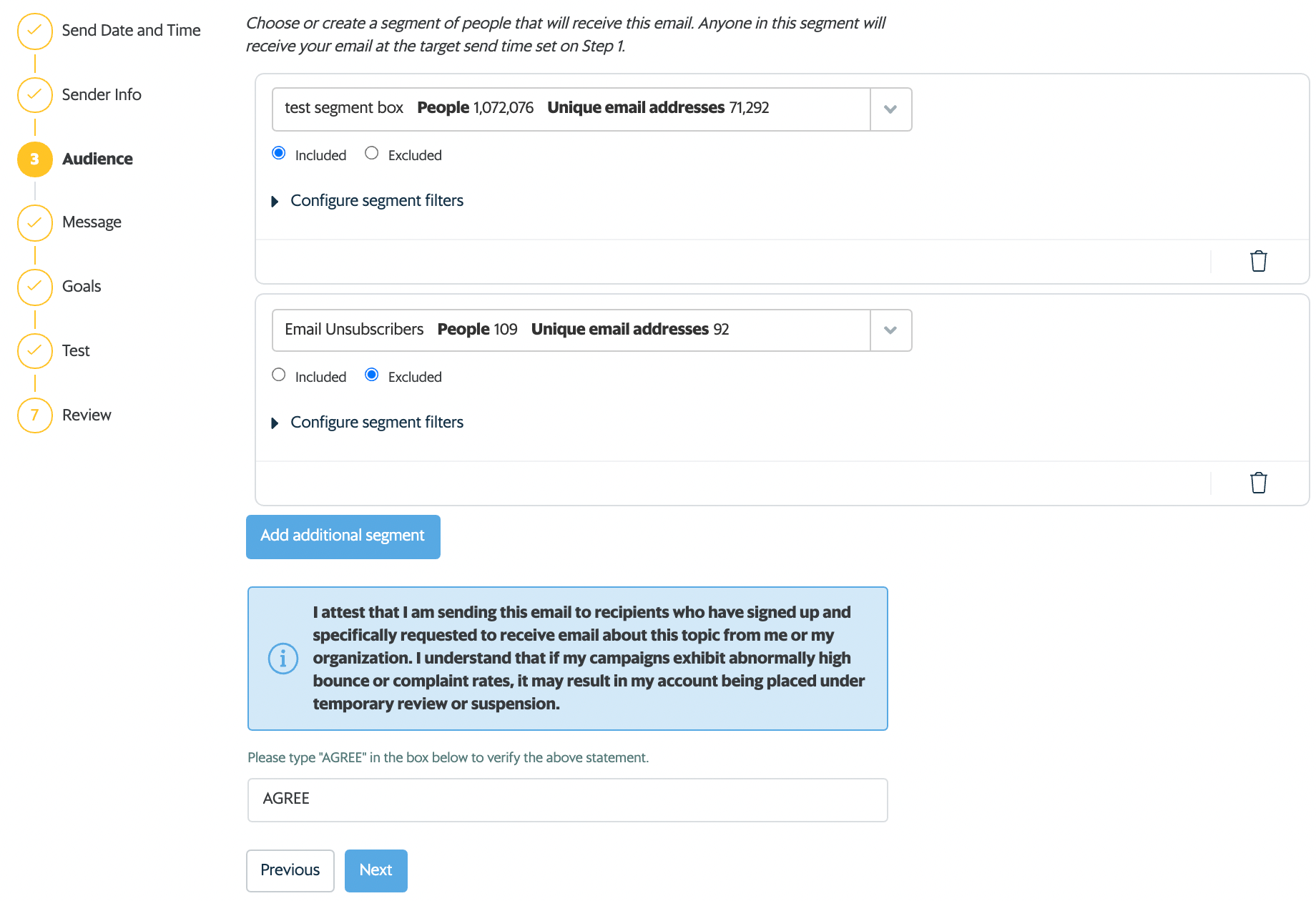 6. Add a Subject Line and Template. This will make up the content of your email. Read how to create a template here.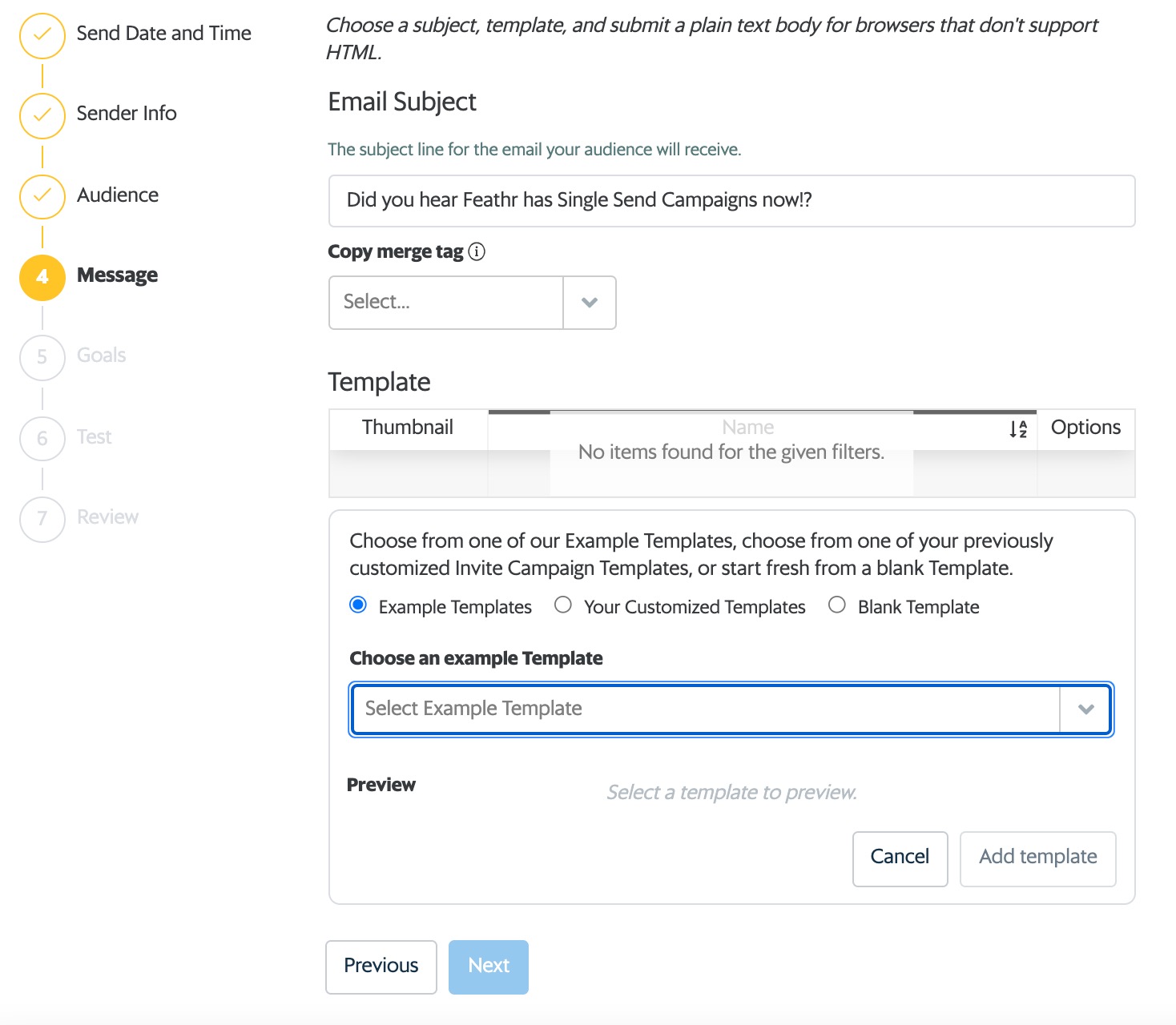 7. Chose conversion tracking mode. Read more about goals and conversion tracking here.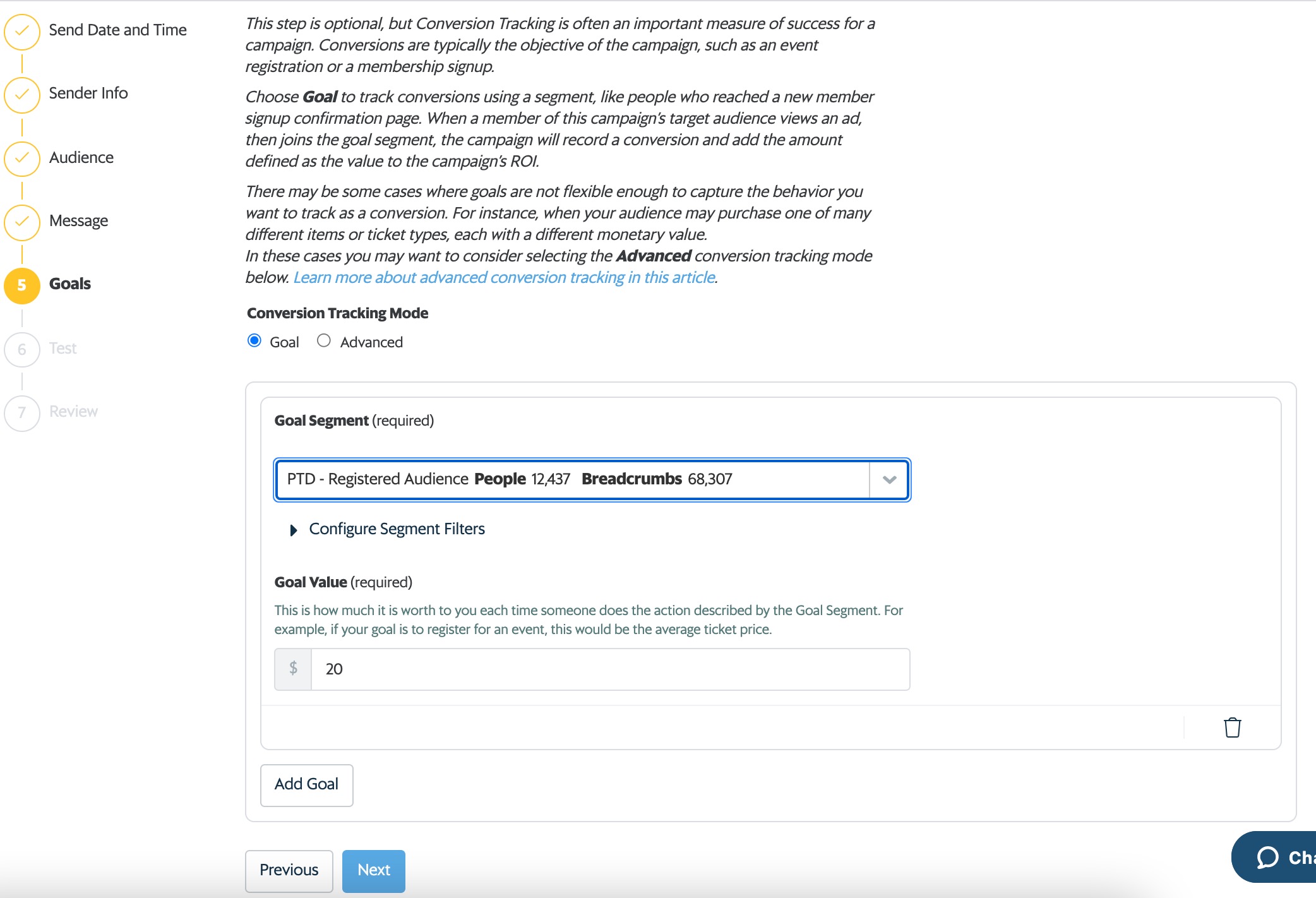 8. Test that your email campaign works and looks as expected. It will take 5-10 minutes to arrive.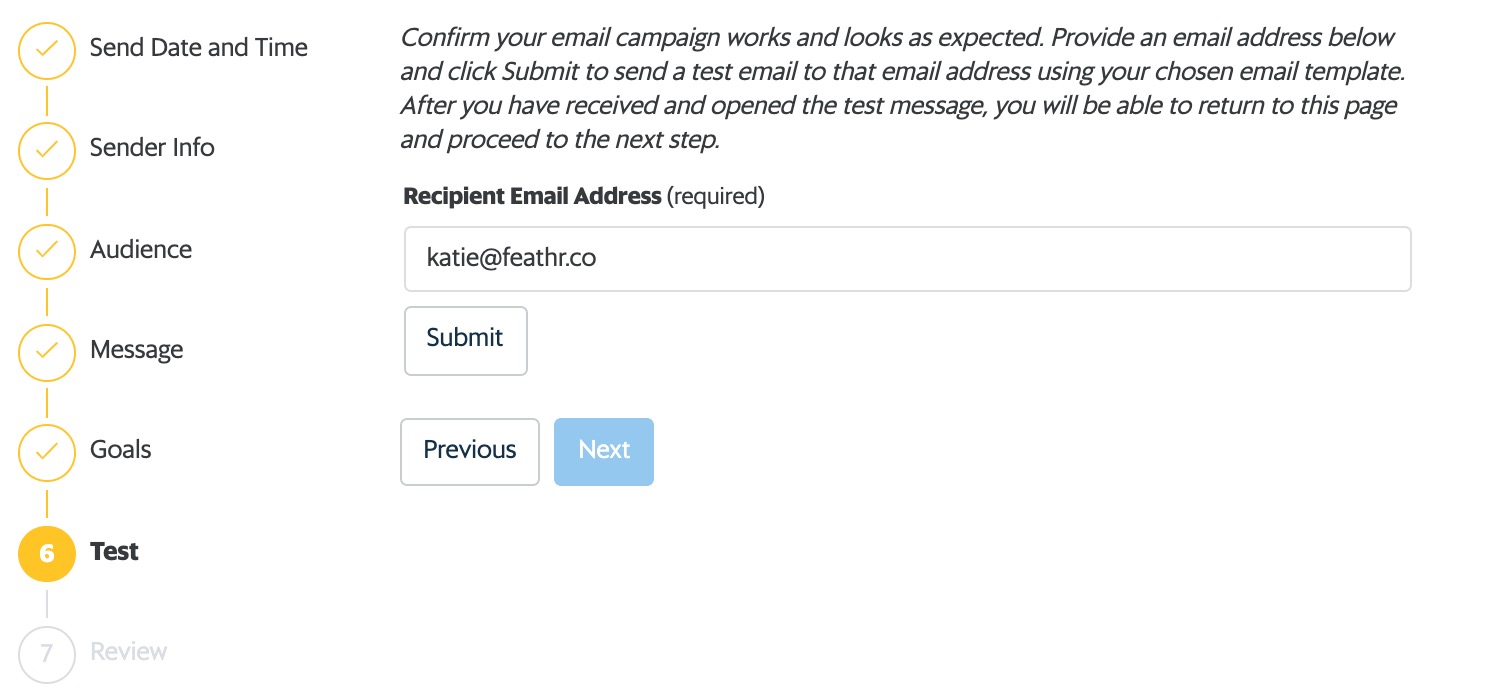 9. Review your campaign details and Publish.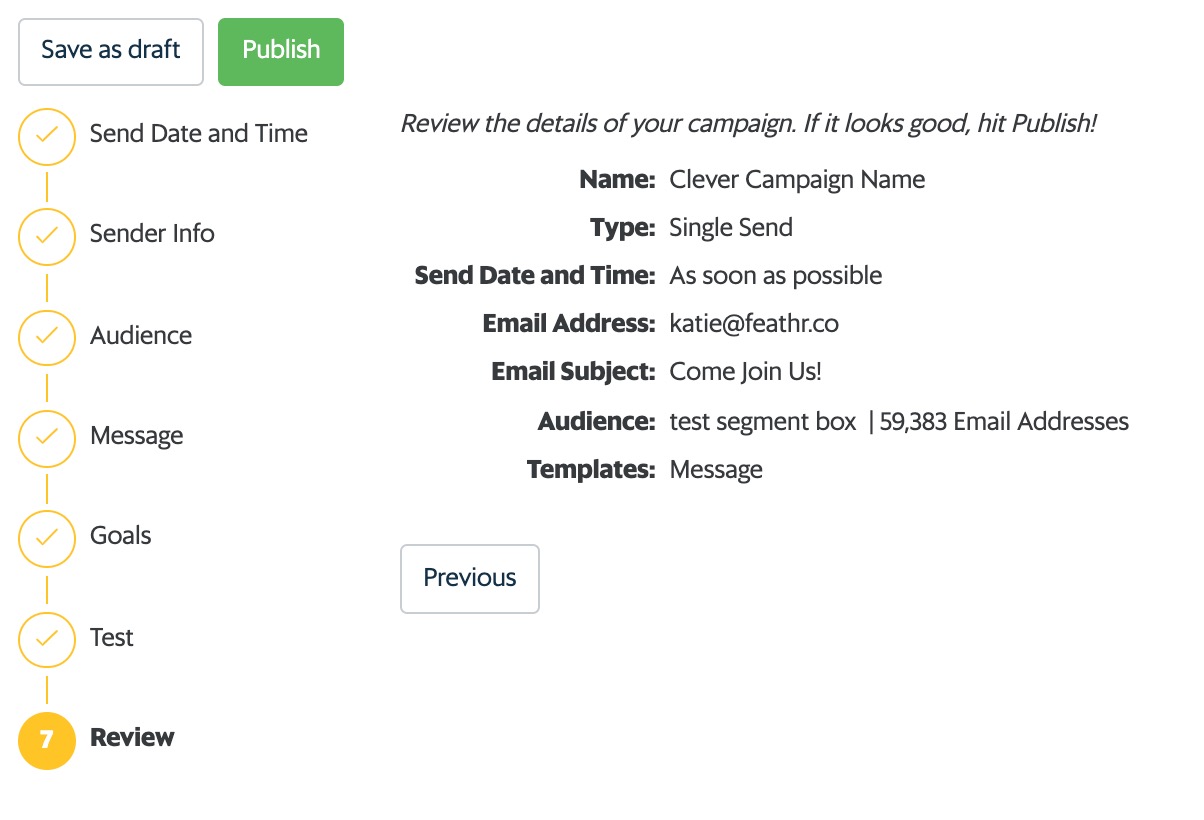 Common Questions
Does Feathr include my contact information and unsubscribe link at the bottom of each email, and how do I edit?
The contact information from the campaign Sender Info, along with a link to update email preferences is automatically included at the bottom of each email. Send a test email to yourself from Step 6 of the campaign wizard to preview the text (it will not appear in the template Preview).

Edit your Sender Info in Step 2 of the campaign wizard.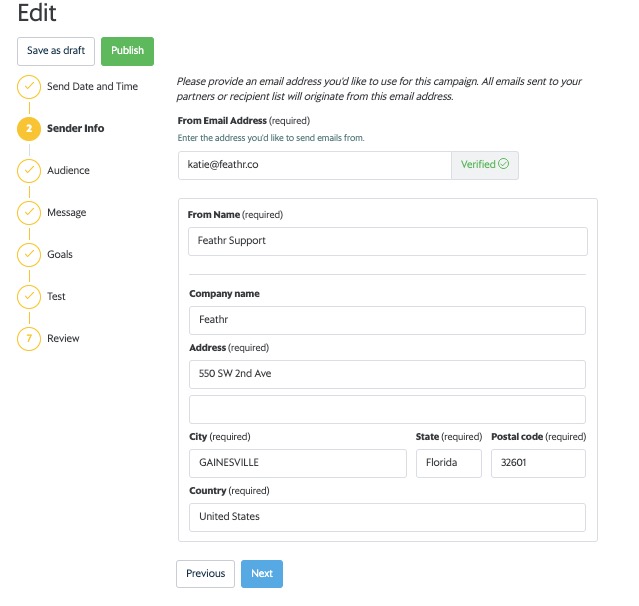 Learn more about customizing your unsubscribe options in this article.