What is an Invites Campaign?
An Invites Campaign is a collection of customizable collateral that allows your organization's partners to refer and invite their own customers and colleagues to an event. An Invites Campaign expands your promotional reach by tapping into the social networks of your partners, who have their own incentive to promote your event.
An Invites Campaign consists of up to three categories of collateral that you design and distribute to your partners, making it easy for them to promote their involvement in your event. The forms of collateral offered in an Invites campaign are:
Landing pages
Emails
Banners
Each category of collateral can be designed and customized within Feathr. Invites collateral is organized within a Campaign, which compiles it all for the sake of reporting and conversion tracking.
When to Use Invites Campaigns
You should use Invites Campaigns in any situation where you want your partners (Exhibitors, Sponsors, Speakers, etc.) to invite or refer their contacts to your event. Encouraging and enabling your exhibitors to invite their customers and prospects to your event is a very common use case.
However, it doesn't have to stop there. Why not include Speakers and Sponsors as well? And don't just think about your Event-- you could use these for membership referrals, webinars, educational programs, and more. The world (of referrals and invites) is your oyster!
What does Invite Campaign Content Look Like?
You'll design the Invite Campaign's Content using our template builders. Each piece can have keywords that populate with each of your Partners' customized information, like their name, booth number, website, or logo, for example.

Again, each of these is optional to use; it's up to you what you want your Partners to have access to. If you're not sure, we recommend just starting with Landing Pages.
Example Landing Page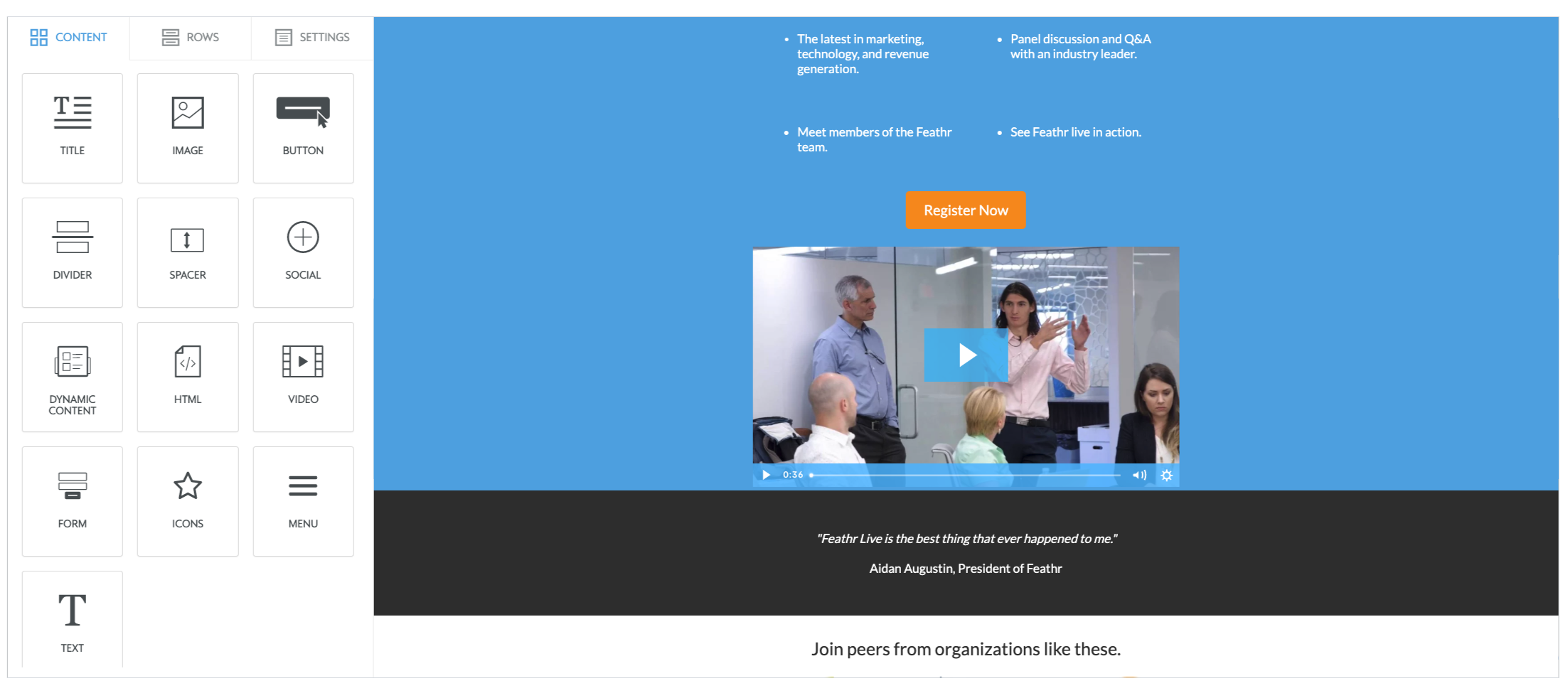 Example Invite Email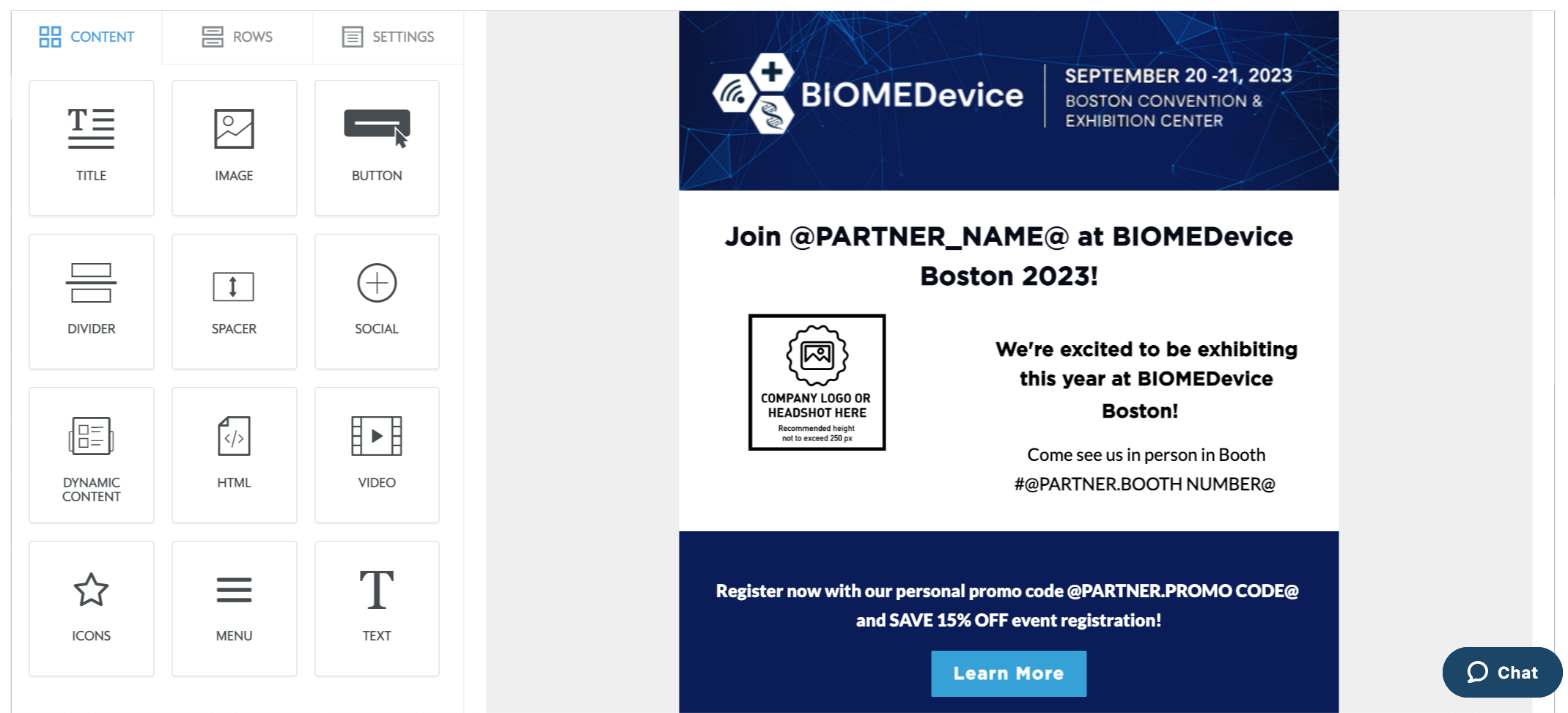 Example Invite Banner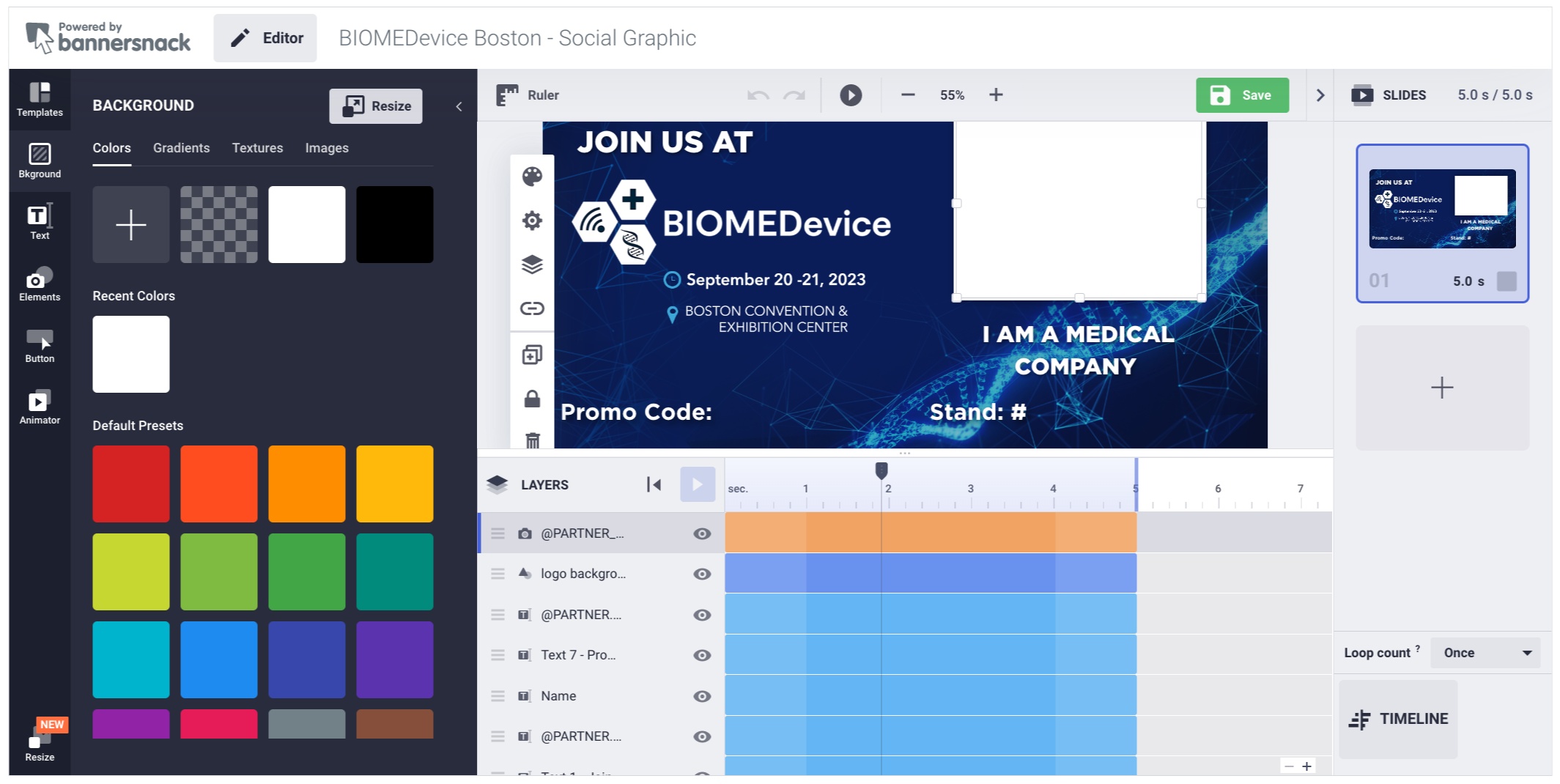 Once the templates for each piece of content are made, it's easy for your Partners to update their information to customize their collateral, save, and share! Read this article to learn more about using Templates in Feathr.
How do my Partners Access their Content?
When you create an Invites Campaign, you will associate the Partners who you want to participate. Then, you will Message your Partners with instructions on how to participate, information on incentives, and access to their unique Dashboard links. When the Partners visit their Partner Dashboards, it will automatically populate with the collateral you chose, with easy "share" buttons.