Feathr's Email Marketing campaigns open up another channel to promote your organization to your audience. Reach individuals in their inbox, and incorporate key email messaging into your broader marketing activities. Continue reading for instructions on how to import email data to Feathr. Find our full instructions on how to send Single Send email campaigns in this article.
To get started, navigate to the Data section of your Feathr account, then click Import.
1. Upload a spreadsheet (.xlsx or .csv file). We recommend giving each import a descriptive name, and you must create or select a Tag to create segments containing this audience.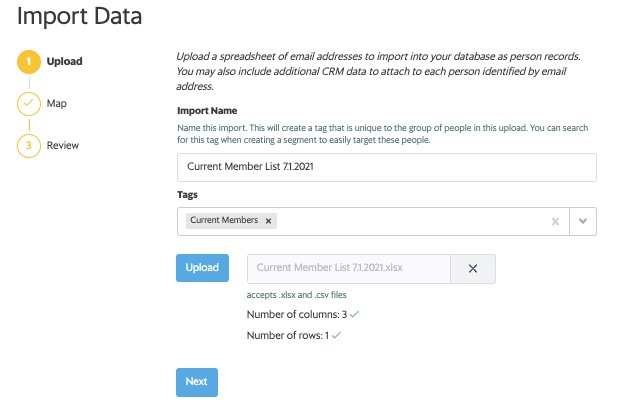 2. Map each column to a data field in Feathr. If your license includes custom data, you can create as many custom data fields as your organization requires. If your license does not include custom data, choose from the default fields in the dropdown menu.

3. Review your import details and click Import Data to complete the process.

The Import section under Data will display each import. If you are unable to download a previously-imported spreadsheet by clicking directly on the file name, right-click the file name and select Copy Link Address, then paste in a new browser tab.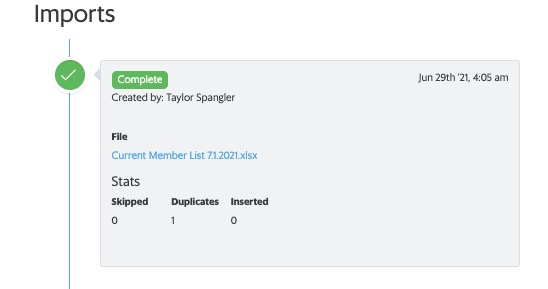 Using your imported email lists
Once you have imported an email list, create segments using the Tag filter to use in Email Marketing campaigns.