The vast majority of any work you will do in Feathr occurs in one of two places: Data or Projects. Let's learn what a Project is.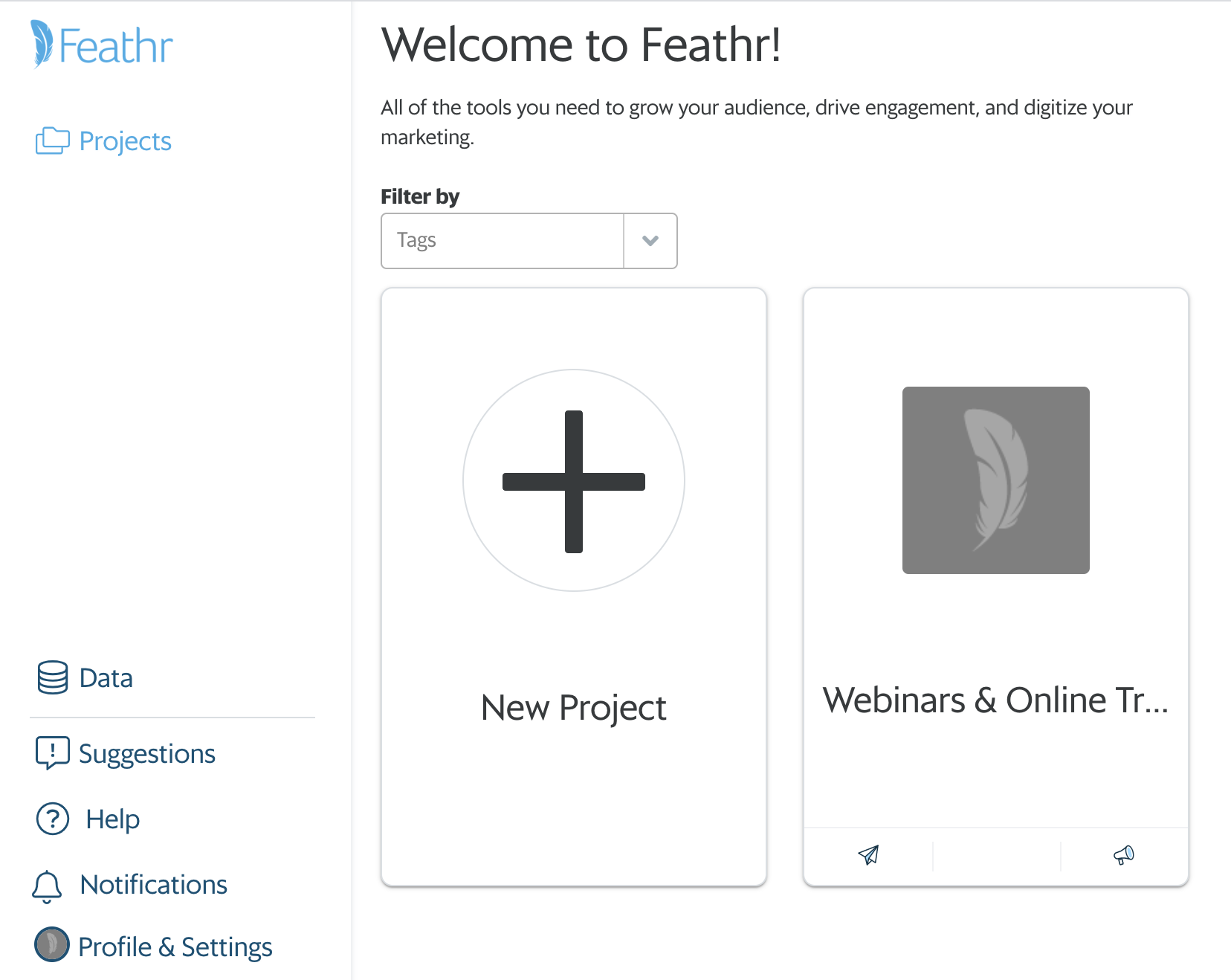 Simply put, a Project is a folder within which you manage and run Campaigns. Nothing more. Think of it the same way you'd think of a folder on your computer. You decide what to name it and you decide what goes inside it.
The only significant difference is a Feathr Project requires a Billing Configuration, so Feathr knows which payment method to bill and where to send campaign invoices. When creating a new Project, you will be prompted to connect a Billing Configuration to it. Learn more about Billing Configurations here.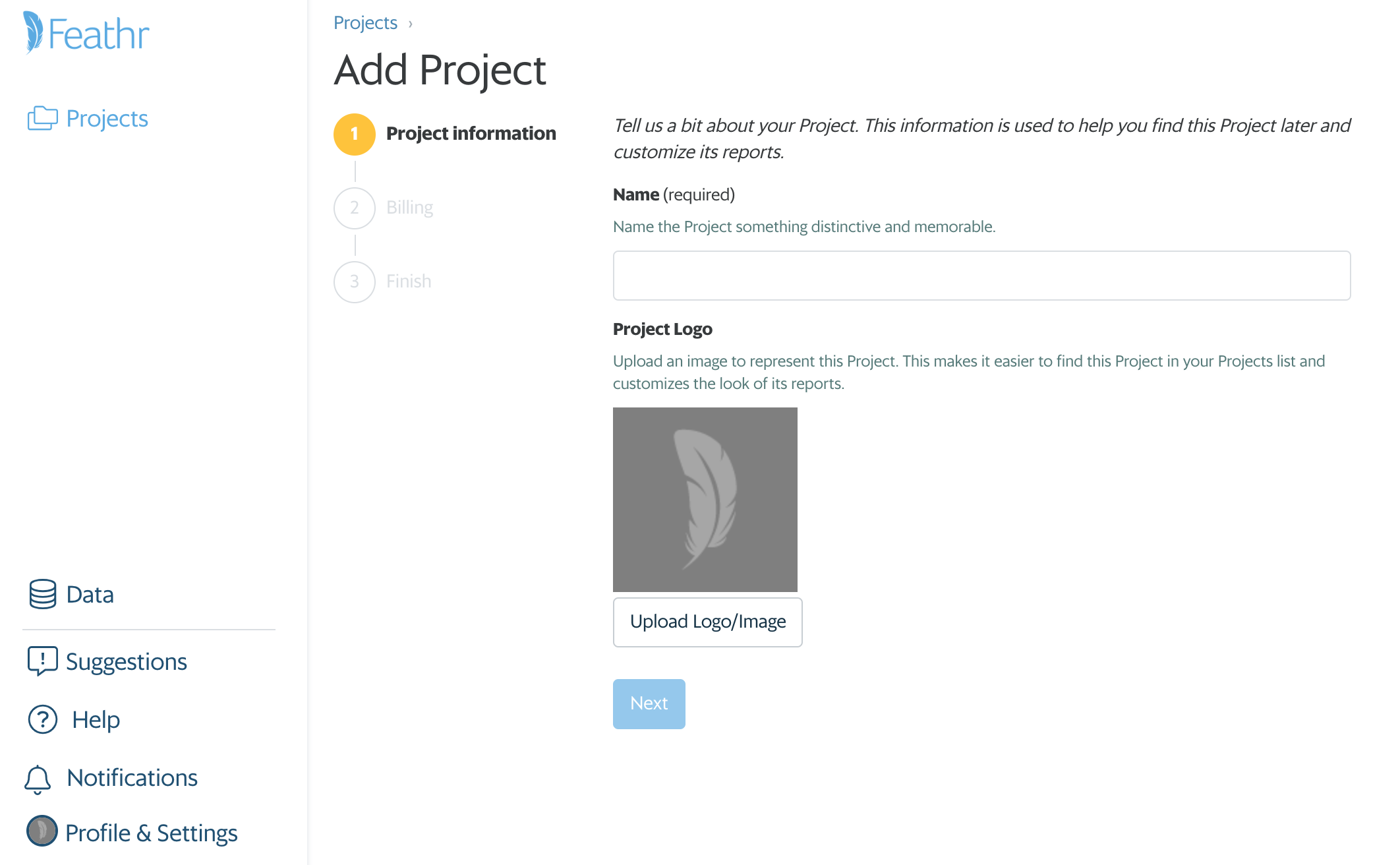 To create a Project, click the New Project tile in your Projects menu, then fill out the simple form seen above. You can even add a logo. Once a Project is created, you can access additional features, including the Campaign menu.
Best Practices for Projects
As we mentioned, the way you organize Feathr Projects is entirely up to you, but we recommend naming your Projects after high-level organizational goals, since you will likely run multiple campaigns within the Project towards the completion of that goal. Common examples for Project titles are "Membership," "Events," "Publications," "Sponsorship," etc.
Projects vs. Campaigns
It is common to confuse these two, especially since every marketing tool seems to use the same terms in different ways. A Campaign is a published set of ad creatives that is being served to your audience across the web. A Project is merely the named folder that contains Campaigns.
For example, a Project called "Annual Conference" might contain a Campaign named "Early Bird Pricing Promotion" or "Cart Abandonment Retargeting." You should not create a separate Project for each campaign.
Reporting
The main reason Feathr Campaigns are organized into separate Projects is to maintain clean reporting. In Feathr, you can view individual Campaign reports or Project-wide reports. The latter contains cumulative data for all Campaigns within any given Project.
If you ran, for example, three event-related Campaigns and one membership-related Campaign within the same Project, your reporting would mix those efforts together and give you a messier picture of the success of your Campaigns.
Many of our customers also have separate departments and separate payment methods for events and membership, so maintaining well-delineated Projects is important to the success and accuracy of your Feathr Campaigns.