I'm a brand new Feathr customer. Where do I begin?
That's one of the most common questions we get from our newest customers. In this article, you'll learn the first steps you'll need to take in order to ensure Feathr is correctly implemented and your team has the training, information, and resources it needs to be successful.
Are you a team member who's been invited to an established Feathr account? Check out this article!
1. Connect your Website Data to Feathr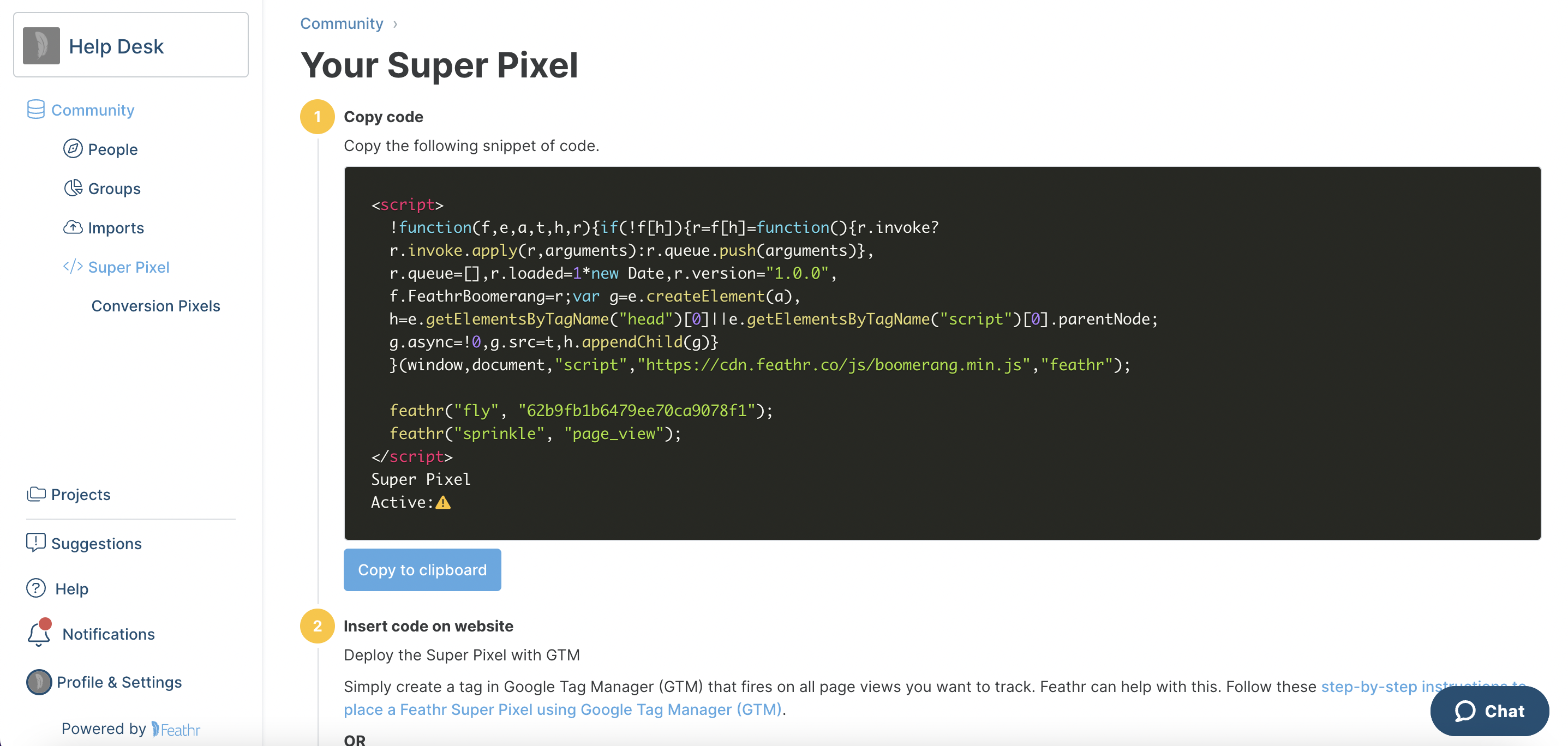 Once you receive your user credentials, use them to log in to your Feathr account directly at app.feathr.co or by clicking the Log In button in the top right corner of feathr.co. From your account, copy your Super Pixel to add to your website. The Super Pixel is what connects your website data to your Feathr account, and installing it is a crucial first step.
Basic instructions for placing the Super Pixel appear alongside the Pixel itself when you're logged in, and more comprehensive instructions can be found here.
2. Invite your team and add billing information
Make sure you invite anyone else on your team that will be a Feathr user by following the steps in this article. Once you invite them, they will receive an email prompt to set up their own user account.
You can't launch any campaigns until you add billing information into your Feathr account, so review this article to learn about your billing options and how to set up the billing configuration of your choice.
3. Enroll in Feathr Academy

Everything you need to learn about using Feathr can be found on Feathr Academy, our free online training courses. Log in with your Feathr credentials, sign up for the course(s) of your choice, and you'll be an expert in no time.
4. Start Your First Project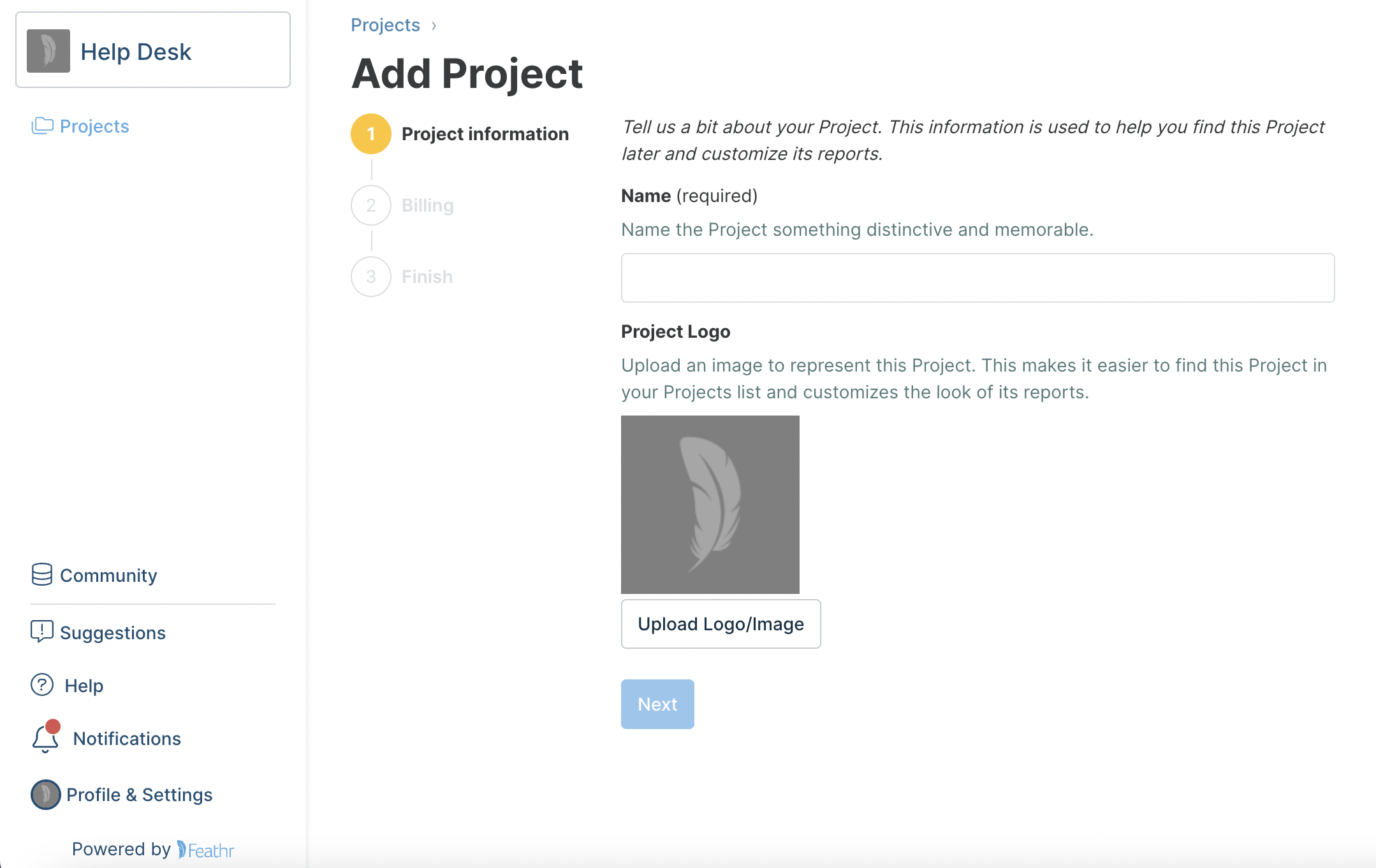 All Feathr campaigns are organized in folders called Projects, where you can apply separate billing configurations if you choose. Making a project is simple: from your Projects menu, click the big plus sign, name your Project, and choose a billing configuration. Once inside the Project folder, you can view your Campaign and Flights menus.