I'm a brand new Feathr customer. Where do I begin?
That's one of the most common questions we get from our newest customers. In this article, you'll learn the first steps you'll need to take in order to ensure Feathr is correctly implemented and your team has the training, information, and resources it needs to be successful.
Are you a team member who's been invited to an established Feathr account? Check out this article!
1. Install the Feathr Super Pixel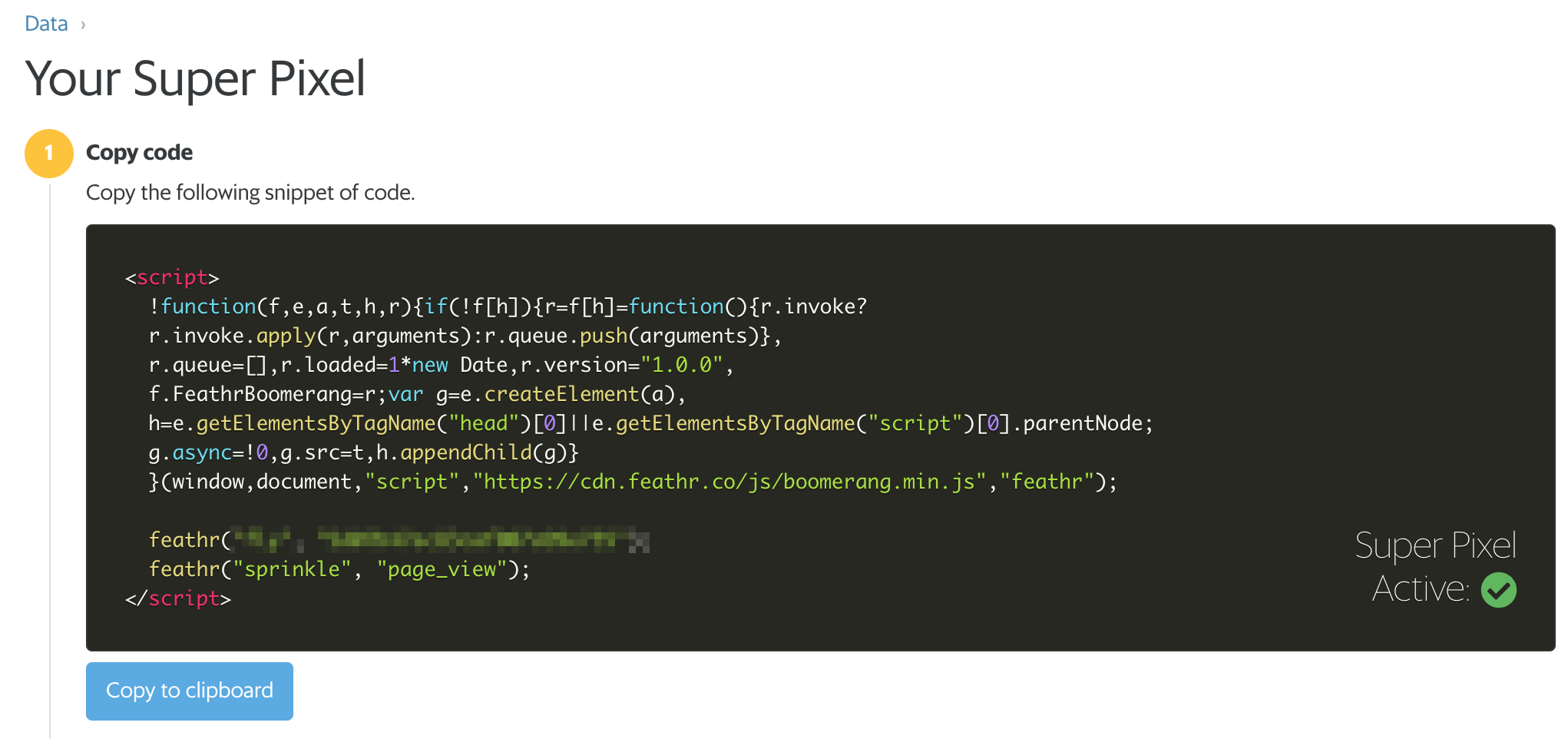 Once you receive your user credentials, use them to log in to your Feathr account directly at app.feathr.co or by clicking the Log In button in the top right corner of feathr.co. From your account, copy your Super Pixel to add to your website. The Super Pixel is what connects your website data to your Feathr account, and installing it is a crucial first step.
Basic instructions for placing the Super Pixel appear alongside the Pixel itself when you're logged in, and more comprehensive instructions can be found here.
2. Enroll in Feathr's On-Demand Training Courses

Everything you need to know about getting started with reading your website data, creating audience segments, and launching Feathr campaigns can be found online in our On-Demand Training Courses.
Our online training courses allow you to work at your own pace and on your own schedule.
3. Add your team and review these useful Help Desk articles
Make sure you invite anyone else on your team that will be a Feathr user by following the steps in this article.
These articles provide additional information that new customers will need in order to understand, set up, and launch your first campaign:
4. Book your training kickoff call
New Feathr accounts can schedule live training sessions with an Onboarding and Training Specialist. Your Trainer will show you how to navigate Feathr, answer your initial questions, and discuss next steps. Once you've had training, you will be assigned a dedicated Feathr Customer Success Manager (CSM) who will be your strategic adviser.
If you haven't scheduled your training kickoff yet, check your email for communications from the Feathr team and follow the link inside.
Once you book your call, be sure to prepare the following information:
Who will be your Feathr admin?
Who will be your primary Feathr user(s)
What will be your first project in Feathr?
What are your goals for that project?
Coming to your Kickoff call with this information ready to go will ensure your trainer understands your priorities and can tailor the training to your needs.