If you or one of your email recipients has clicked a link in your email and received a malicious content warning, read on to understand why, and learn how to fix it.
Malicious Content Warning
Occasionally, when you or your email recipient clicks a link in one of your marketing emails, a page will appear that looks like this: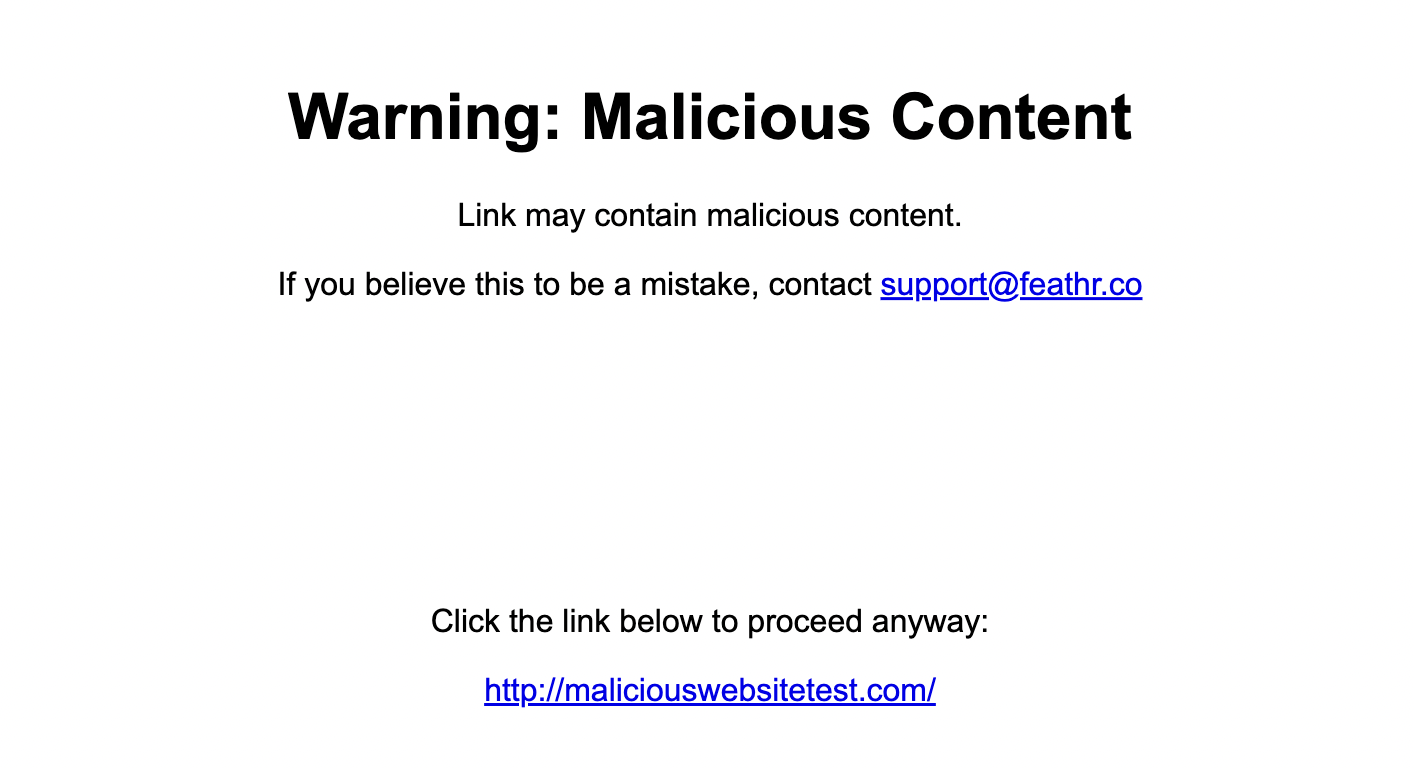 This warning occurs our email security system detects what it believes to be unapproved or unknown content. This security feature helps to prevent spoofing, phishing, and especially links that might install viruses.
While it is better to be overly cautious than to allow malicious links to be shared, we recognize that it can be jarring to see a link you intentionally added to an email be flagged as malicious. If this happens, there are two things you should do:
Add the website domain to your Domain Allow List. That link provides instructions. This will bypass the security scan, effectively pre-allowing any links from the domains you add.
Notify our support team (by using the window at the bottom right of your Feathr account or emailing support@feathr.co). This provides us with useful data that can help future users.