In your Feathr account, you will frequently run into words like "reachable" or "reachability." This brief article will clarify the meaning and usefulness of those terms.
Reachability
When a person in your audience is labeled as reachable, that means Feathr has verified that person's device can successfully be shown ads. So a reachable person is equivalent to a device that can be reached by Feathr's ad network partners.
You will see reachability reported in three locations in Feathr:
As a green checkmark in tables that display people records:

In your Groups menu, expressed as number of reachable people in any given Group and as a ratio of reachable to unreachable:

In the Campaign Wizard when selecting target Groups:
It is important to base your campaign budget on the number of reachable people in your target Group(s), rather than the total number.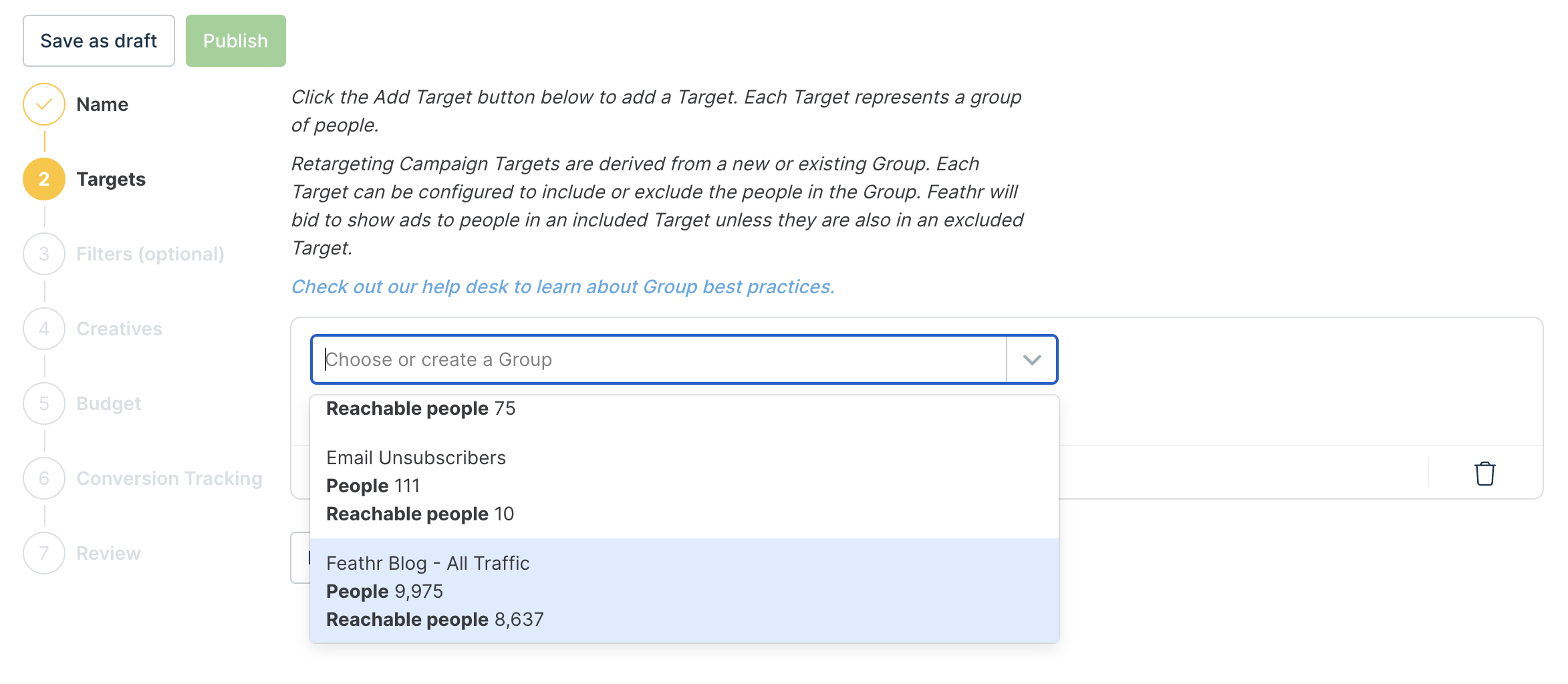 Why isn't everyone reachable?
Reachability status is outside the control of Feathr and our ad network partners. This is because each individual can impact their own reachability using tools available to them on their devices. Tools such as ad-blocking browser extensions, VPNs, privacy-oriented search engines, and more can all offer users direct control over digital advertising on their devices. You may use one or more of those tools yourself.
What is a good reachability percentage?
The answer to this question depends greatly on what criteria define your Groups. For example, a small Groups made up of people who have interacted with your ads in the past will likely have a high reachability ratio because they, by definition, have been reached previously. An "all visitors" type of Group will likely have a lower reachability because it is a mostly unfiltered group of internet users.
In general, 30-50% is a common and healthy range of reachability for most retargeting Groups.